Fall sport schedules posted
---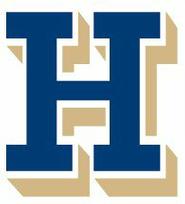 2010 fall sport schedules for 12 Hamilton College varsity teams are posted on the Hamilton athletics website on each team's webpage.
The first home game is on Sept. 2 when men's soccer hosts SUNY Institute of Technology at 4 p.m. on Love Field.
Three teams play at home during Labor Day weekend. Field hockey hosts SUNY Geneseo on Campus Road Athletic Field at 1 p.m. on Sept. 4. Women's volleyball hosts Alfred University at 11 a.m. and Green Mountain College at 3 p.m. that same day. Women's soccer takes on SUNY Oswego at 1 p.m. on Sept. 5.
Other fall highlights include football's first home game against Trinity College on Oct. 9 at 1 p.m. on Steuben Field, and the New England Small College Athletic Conference men's and women's cross country championships at Hamilton on Oct. 30.