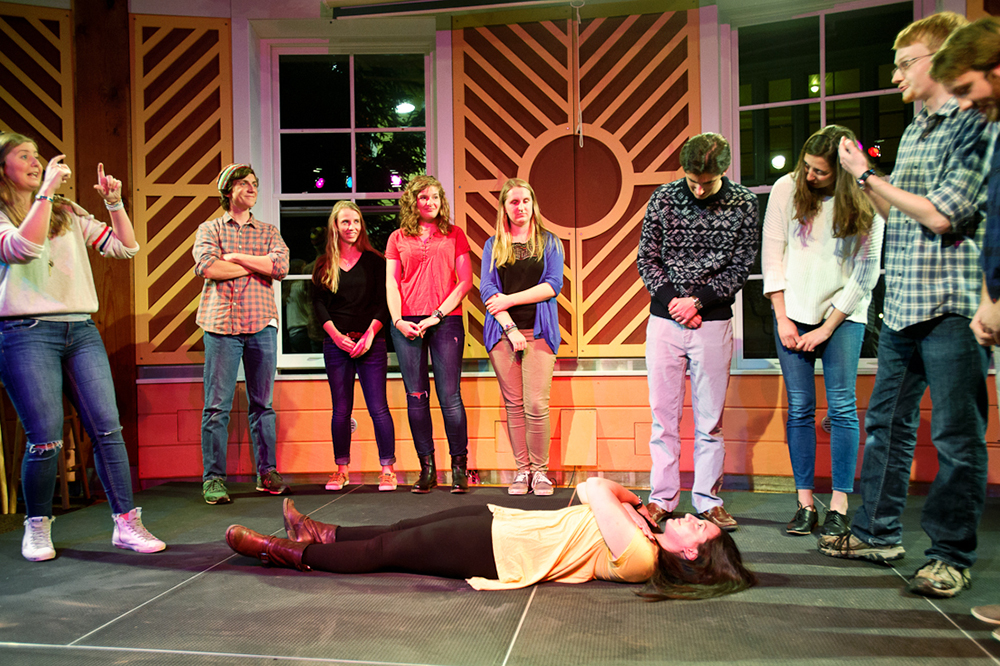 Students and their families reunited for Hamilton's annual Family Weekend on Oct. 22-25. More than 1,100 visitors enjoyed a host of activities.
Students explained their Levitt Center and science summer research projects to parents and guests in poster sessions at the Kirner-Johnson mezzanine and Taylor Science Center atrium on Friday afternoon.
The Hamilton College Choir celebrated Family Weekend in a combined concert with the Department of Dance and Movement Studies in performances on Friday and Saturday.
Improv Shmimprov, a comedy event, drew an enthusiastic audience on Friday night, with Hamilton's own student improv group Yodapez as openers. The always popular Hamilton a Capella groups staged a concert in the Chapel to round out the evening.
Saturday's events included athletic contests, Men's and women's cross country hosted the New York State Collegiate Track Conference on Saturday, and football, soccer and field hockey competed against Colby in NESCAC contest. Prize-winning creative writing students read from their poetry and short stories, and Hamilton's Democrats and Republicans held a debate on the Iran Project.