Field hockey blanked by Utica College
---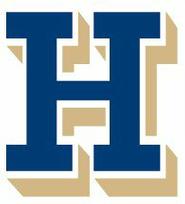 Hannah Mackey scored two goals and was credited with three assists as she led Utica College to a 7-0 win against Hamilton College in a non-conference game at Utica's Charles A. Gaetano Stadium on Sept. 12.

Louise Steele-Norton notched three goals and Alaina Stojkovski chipped in one goal and two assists. Angela Charles added one goal and Colleen Dowling picked up one assist. Olivia Cunningham needed to make just one save to get the shutout.

Hamilton's Victoria Trentini '15 turned away 16 shots for the second straight game. Leah Cairns '13, who has started 35 career games in the back for the Continentals, did not play due to injury.

Utica (4-0 overall) owned a 27-1 shot advantage, and was awarded 15 penalty corners to none for Hamilton. The Pioneers led 3-0 at the half. Utica had lost its last three games against the Continentals.

Hamilton (0-2) travels to Connecticut College for a NESCAC game on Saturday, Sept. 15.