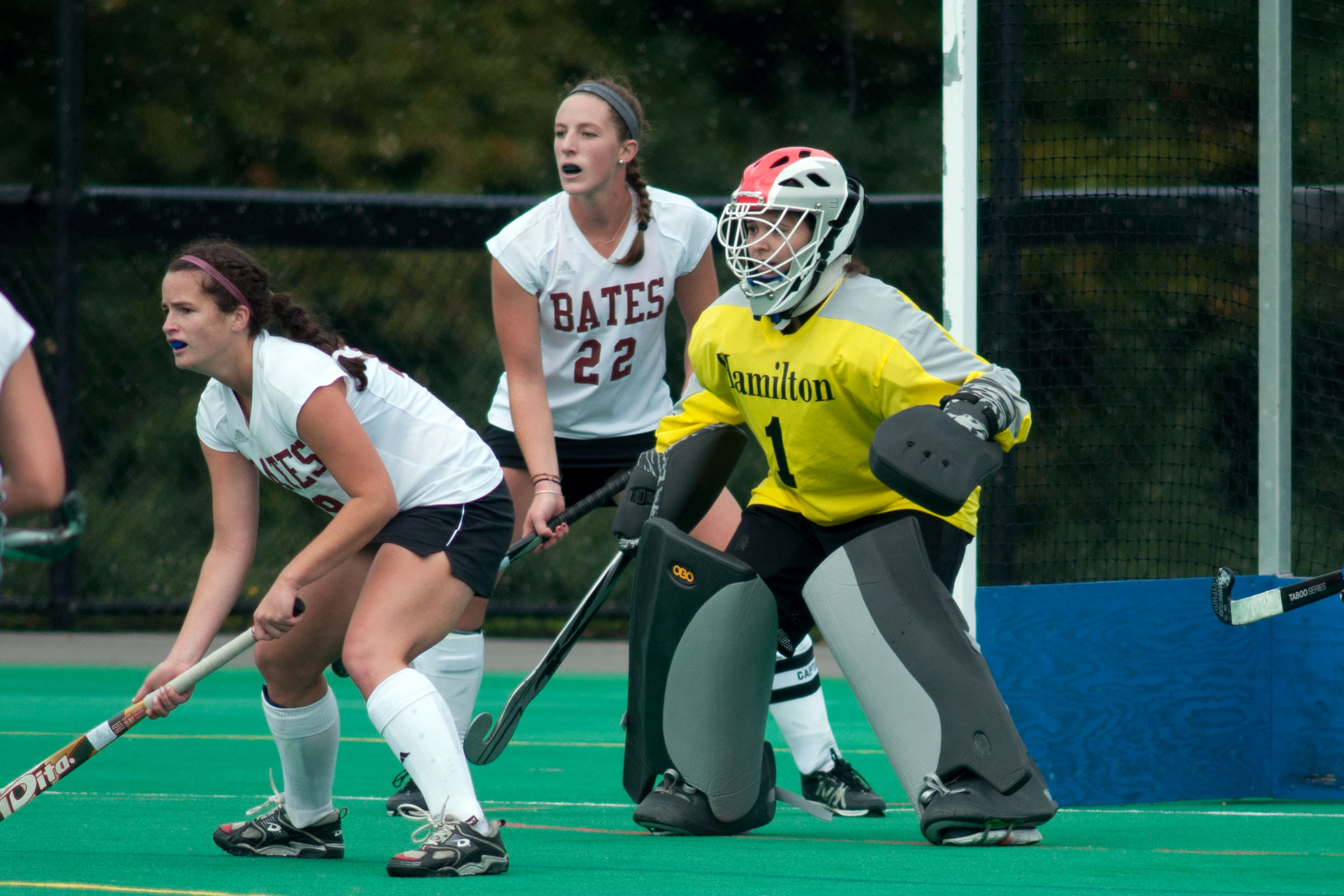 Hamilton College's Casey Brown '16 scored two goals and the Continentals blanked Connecticut College 4-0 in a NESCAC game at Hamilton's Campus Road Athletic Field on Sept. 20.

Box Score

Victoria Trentini '15 made a season-high nine saves for the Continentals. The shutout was her second in a row and the fourth of her Hamilton career. Trentini moved into second place on the program's all-time list with 417 saves.

Brown posted her third multi-goal game with the Continentals. Katey Hopper '15 tallied her first goal this season and Eva Rosencrans '17 notched her team-high seventh this year and the 15th of her Hamilton career. Aubrey Coon '16 was credited with two assists in a game for the first time as a Continental and she leads the team with four.

Hamilton (4-1, 2-1 NESCAC) grabbed a 1-0 lead with 12:29 left in the first half. A shot by Margaret Revera '18 from long range was blocked, the loose ball ended up on Brown's stick and she knocked it into the back of the cage. The Continentals led by a goal at the half.

A yellow card on a Conn. College player with 24 minutes left forced the Camels (3-3, 0-3) to play one person down for five minutes, and Hamilton used that advantage to break the game open with two goals.

Just 11 seconds after the card was handed out, Brown scored from point-blank range off a nice feed from Coon. Hopper made it 3-0 with 19:33 remaining when she one-timed a pass from Coon into the back of the cage from close range.

Rosencrans completed the scoring with 10:04 to go. Brown had a shot kicked away by Conn. College goalie Ryley van der Velde '17 (three saves) but Rosencrans quickly put away the rebound for the 4-0 cushion.

The Continentals evened the all-time series at two wins apiece. Hamilton held a 14-12 edge in shots and was awarded nine penalty corners to four for the Camels.

The Continentals travel to Morrisville State College for a non-conference game on Tuesday, Sept. 23. Conn. College is at nationally ranked No. 12 Wellesley College in non-conference action on Wednesday.