Field hockey climbs in national rankings
---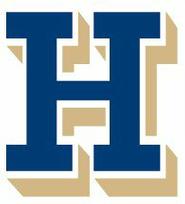 Hamilton College climbed four spots in the 2010 National Field Hockey Coaches Association Division III Top 20 poll on Oct. 12.

Nationally ranked No. 15 Hamilton (8-1 overall, 5-0 Liberty) debuted at No. 19 in last week's poll. The Continentals defeated then-No. 15 William Smith College 3-2 in overtime, and the University of Rochester 4-2 on the road in league play last week.

Hamilton has won six straight games and is tied for first place in the Liberty League standings. The Continentals' loss was a 2-1 decision at No. 8 SUNY Cortland back on Sept. 14.

Hamilton hosts Williams College in non-league action on Wednesday, Oct. 13. If the Continentals win, they will have a 9-1 record for the first time in program history.