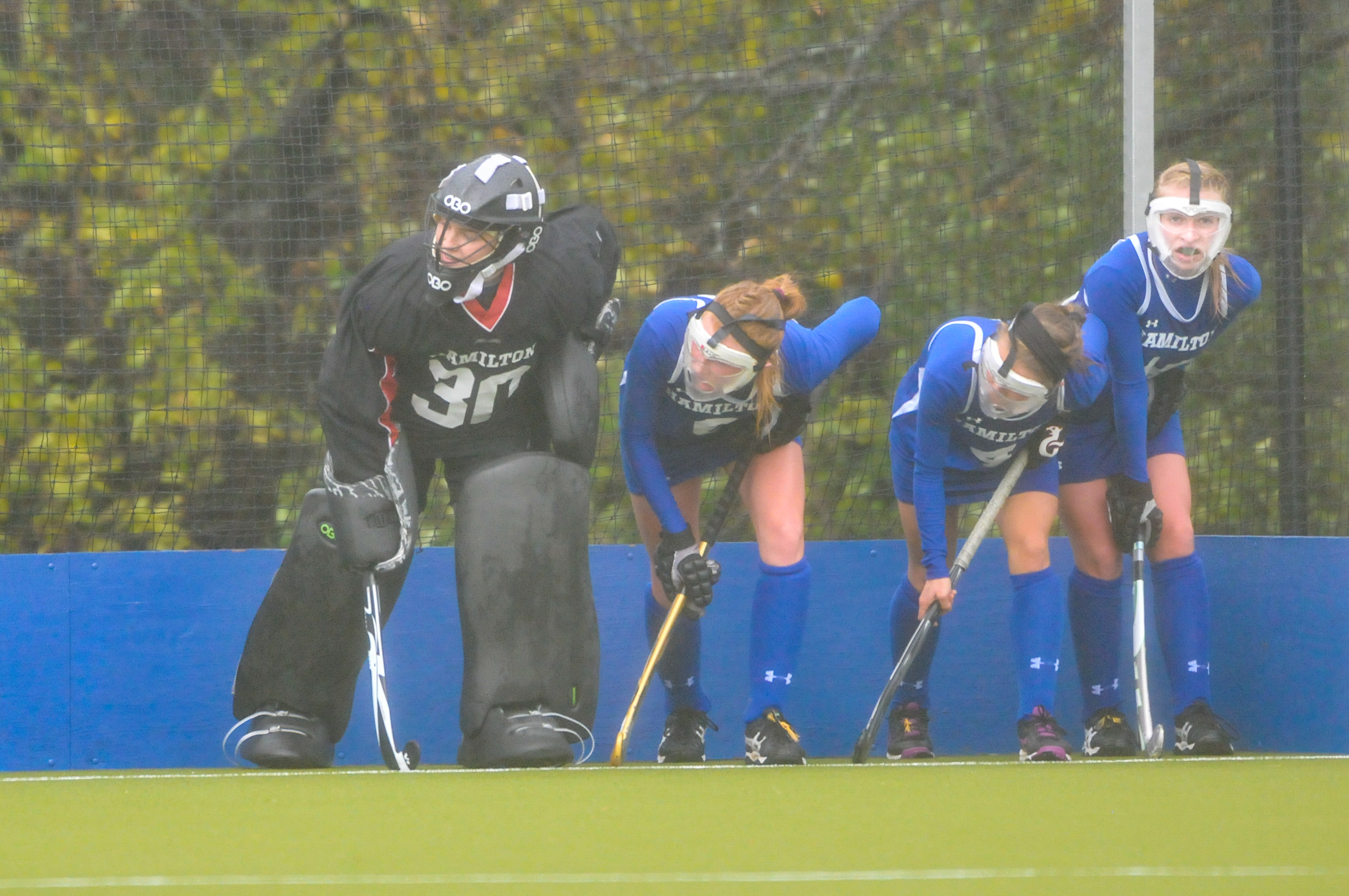 The Hamilton College field hockey team ended its season Saturday in the quarterfinals of the NESCAC Championship. The seventh-seeded Continentals lost 8-1 at second-seeded Middlebury.

Box Score

Hamilton ends the season with a 9-7 record -- the program's best mark since the 2010 team finished 13-3.

The Continentals had closed the regular season with a pair of three-goal wins. All seven of their losses came against nationally ranked teams.

The host Panthers (15-1 overall), who are ranked third nationally, advance to face third-seeded Tufts in next weekend's NESCAC semifinal round.

Casey Brown '16 scored with 8:48 left in the second half and spoiled Middlebury's shutout bid. Brown finished the year with 11 goals and 25 points. She is ranked ninth in the conference in both categories. Caroline Ames '17 picked up her second assist of the season. Mary Kalb '19 finished with six saves and Aubrey Coon '16 was credited with one defensive stop.

Audrey Quirk came off the Middlebury bench and posted two goals and a pair of assists. Grace Jennings and Pam Schulman chipped in two goals and one assist apiece, and Lauren Schweppe added a goal and an assist. Annie Leonard scored the other goal. Emily Miller need to make just one save.

The Panthers, who won their 11th straight game, scored five goals in the first half. Middlebury held a 20-2 shot advantage, and was awarded 11 penalty corners to one for Hamilton.