Field hockey falls to Amherst
---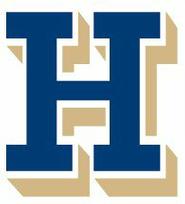 Amherst College's Sara Culhane '17 scored three goals off the bench and the nationally ranked No. 11 Lord Jeffs cruised to an 8-0 NESCAC win against the Hamilton College Continentals at Hamilton's Campus Road Athletic Field on Oct. 5.

Box Score

Amherst (7-2 overall, 5-1 NESCAC) has won seven in a row after opening 2013 with two losses. The Jeffs have won two out of three games against the Continentals in the all-time series.

Krista Zsitvay '14 posted one goal and three assists and leads Amherst with 12 helpers. Annika Nygren '16 and Katie Paolano '16 recorded one goal and two assists apiece. Paolano leads the Jeffs with nine goals this year. Madeline Tank '15 notched her eighth goal, Kerry Fusco '15 tallied her third and Alex Philie '14 was credited with an assist.

Rachel Tannenbaum '15 turned away six shots in 61-plus minutes in goal for Amherst. Tannenbaum shared the shutout with Emily Horwitz '17, who played the final 8:48 in the cage. Annie Turnbull '16 made one defensive save.

Hamilton's Hannah Keohane '17 knocked away 11 shots in her third start for the Continentals (2-5, 1-4). Emma Anderson '17, Casey Brown '16 and Sam Sherman '15 all took five shots.

Tank gave the Jeffs a 1-0 lead on Zsitvay's first assist of the day 7 minutes, 22 seconds into the first half. Paolano fed Nygren for her fifth goal with 12:25 left in the first, and Paolano found Fusco for her third goal with 11:38 remaining. Amherst led 3-0 at the break.

Culhane scored on a pass from Zsitvay just 3:07 into the second half, and the two hooked up again 78 seconds later for a 5-0 advantage. Nygren passed to Culhane for her sixth goal this year and a 6-0 cushion with 13:27 to go.

Paolano made it 7-0 with 8:48 left when she scored on a rebound after a teammate's shot was kicked by Keohane. Zsitvay rounded out the scoring with her fifth goal on a blast from the edge of the arc after she was set up by Philie and Nygren on a penalty corner with 4:34 remaining.

The Jeffs held a 26-19 shot advantage, and were awarded 12 penalty corners to Hamilton's 10. The Continentals are 0-2 against ranked teams this year.

Hamilton hosts SUNY Geneseo for a non-conference game on Tuesday, Oct. 8. Amherst travels to Colby College for another NESCAC contest on Saturday, Oct. 12.