Field hockey falls to SUNY Geneseo
---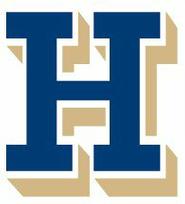 Kayla DeAngelis '14 scored two goals and added an assist as SUNY Geneseo shut out Hamilton College 4-0 in a non-conference game at Hamilton's Campus Road Athletic Field on Oct. 10.

Geneseo (8-4 overall) snapped a four-game losing streak against the Continentals. The Blue Knights last defeated Hamilton 2-1 in 2005.

Kerry Hosford '14 tallied one goal and one assist in the win. Lorelei Morrow '16 notched her first goal and Elena Hingston '16 was credited with an assist. Dayna Mercer '16 started in goal and played 61-plus minutes, and Caitlyn Dowell '13 finished the game. Neither goalkeeper needed to make a save in the shutout.

Victoria Trentini '15 made nine saves for the Continentals. Hannah Bacon '14 recorded three shots and two defensive saves, and Samantha Sherman '15 added two shots and one defensive stop.

Geneseo opened the scoring 6:34 into the first half on a pass from DeAngelis to Hosford. DeAngelis netted her first goal of the afternoon with 7:13 left in the half and the Blue Knights took a 2-0 lead into the break.

Just 5:30 into the second half, DeAngelis redirected Hingston's shot from the edge of the circle into the back of the cage. Morrow rounded out the scoring on a play similar to the third goal. Hosford fired a shot from the edge of the circle and Morrow's stick emerged from a crowd in front of the goal to tip the ball past Trentini.

Hamilton (0-10) welcomes nationally ranked No. 3 Bowdoin College to Campus Road Athletic Field for a NESCAC game on Saturday, Oct. 13. Geneseo hosts Washington & Jefferson College on Saturday.