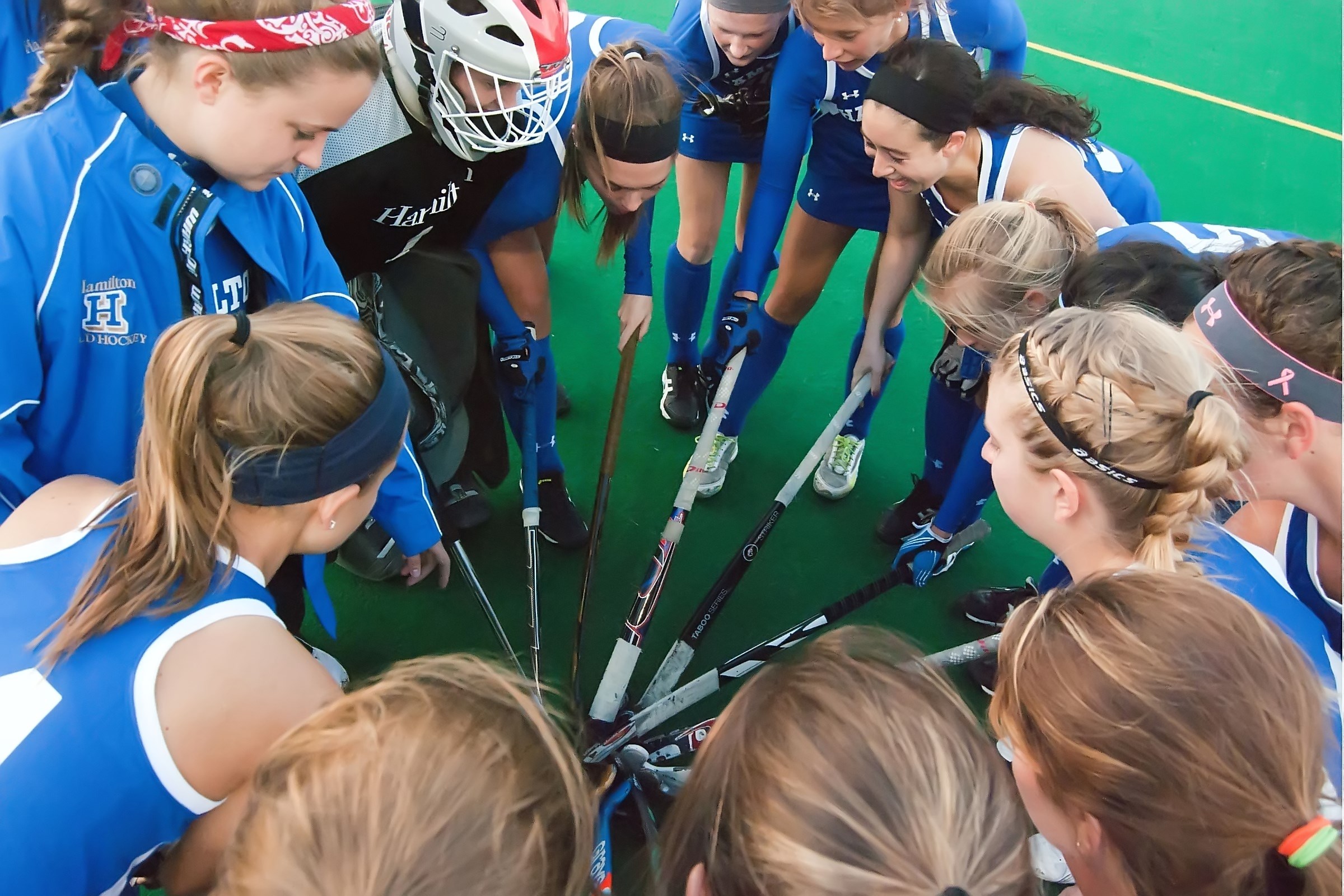 The Hamilton College field hockey team closed out the regular season on Wednesday night, losing 3-1 in a NESCAC game against visiting Williams College, but earned a spot in the postseason despite the setback.

Box score

The Continentals (6-9, 2-8 NESCAC) qualified for the NESCAC Championship quarterfinals for the second time. Hamilton, Connecticut College and Wesleyan University all tied for the eighth and final playoff berth, and names were pulled out of a hat Wednesday night to determine who would advance. The Continentals will play at top-seeded Bowdoin College on Saturday, Nov. 1, at 1 p.m.

The Continentals, who began playing a NESCAC field hockey schedule in 2011, traveled to Bowdoin for a quarterfinal game in their first playoff trip as well. Hamilton lost 2-0 to the Polar Bears in 2011.

The winner of Saturday's quarterfinal will advance to next weekend's semifinal round to face either fourth-seeded Amherst College or fifth-seeded Tufts University. The highest remaining seed after Saturday's quarterfinals will host the semifinals (Saturday, Nov. 8) and final (Sunday, Nov. 9).

Hamilton scored the game's first goal before the Ephs (9-6, 6-4) tied the score in the last minute of the opening half. Williams then clinched the win with a pair of second-period goals. Alex Bennett '18 had a hand in all three Eph goals, scoring two and assisting on the other.

Aubrey Coon '16 put the hosts on the board first, scoring her fourth goal of the season – and the sixth of her career -- in the 24th minute. Coon corralled a rebound of a shot taken by Eva Rosencrans '17 that was blocked by a Williams defender.

Williams knotted the score just 30.9 seconds before intermission when Bennett scored off a penalty corner. Katie Gallop '17 inserted the ball directly to Bennett, who settled it and hammered a shot from the edge of the circle for her second goal of the year.

The Ephs, who outshot the Continentals 16-9, took the lead for good 14:09 into the second half following another penalty corner. The corner, taken by Hannah Goodrick '18, was played around the top of the circle where Bennett fed Annie VanWagenen '16 for the go-ahead score; the goal was her fifth. Six minutes later Bennett's unassisted goal gave the Ephs a 3-1 lead. She took a pass from Caitlin Conlon '15, who had carried the ball to the edge of the circle, then eluded two defenders and scored from close range.

Margaret Draper '17 made a pair of saves to earn the win. Hamilton's Victoria Trentini '15 made six saves, extending her school-record career total to 519.