Field hockey Liberty League tournament final preview
---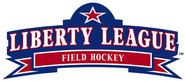 Hamilton College travels to Skidmore College to take on Skidmore in the 2009 Liberty League field hockey tournament final at Thoroughbred Field on Saturday, Nov. 7, at 1 p.m.
Click here for live stats. Hamilton -- the tournament's second seed -- is making its first appearance in the championship after a 1-0 win against St. Lawrence University in a semifinal game played on Wednesday night. The Continentals have won six straight games. In fact, Hamilton's last loss was at Skidmore, 4-1, on Oct. 10. The Continentals played that game without all-league second team back Amy Allen '10.
Top seed and nationally ranked No. 9 Skidmore hopes to capture its fourth tournament title in eight years. The Thoroughbreds, who routed Union 5-0 in the semifinals on Wednesday afternoon, won it all in 2008 and are making their sixth appearance in the championship. Skidmore enters this game riding an eight-game win streak, and has won 13 in a row against Hamilton.
Both teams excel on defense as the Continentals and the Thoroughbreds are the top two teams in the league in fewest goals allowed, goals against average and shutouts. Skidmore also leads the league with 4.00 goals and 14.39 penalty corners per game.
A capsule look at both teams may be found below.
No. 1 seed SKIDMORE COLLEGE
Overall record: 15-3
League record (finish): 6-1 (Tied-1st place)
NCAA regional ranking: Second in North Atlantic Region
Head coach: Beth Hallenbeck, ninth year at Skidmore, 130-44-1 (200-121-2)
League tournament appearances: Eighth
League tournament titles: Three
League tournament record: 8-4
Last win vs. Hamilton: Oct. 10, 2009 – 4-1 (at home)
Record at home: 8-2
Goals scored: 72
Goals allowed: 21
Leading goal scorers: Christine Kemp '11 (18), Elise Britt '10 (18), Brittany O'Brien '11 (13)
Assist leaders: Kemp (13), Katie Potter '11 (7)
Starting goalie: Liz Cantinella '11 (1.00 gaa, .795 save pct., 15-3 record, 2 sho)


No. 2 seed HAMILTON COLLEGE
Overall record: 12-3
League record (finish): 6-1 (Tied-1st place)
NCAA regional ranking: Third in North Atlantic Region
Head coach: Gillian McDonald, fourth year at Hamilton, 29-29
League tournament appearances: Second
League tournament titles: None
League tournament record: 1-1
Last win vs. Skidmore: Sept. 27, 1996 – 3-0 (away)
Road record: 4-2
Goals scored: 42
Goals allowed: 22
Leading goal scorers: Colleen Callaghan '11 (11), Mary Lancaster '12 (7), Amy Allen '10 (6) Erin McNally '12 (6)
Assist leaders: McNally (6), Callaghan (6)
Starting goalie: Courtney DeMaria '10 (1.46 gaa, .782 save pct., 12-3 record, 5 sho)