Field hockey Liberty League tournament preview
---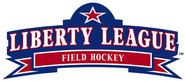 Hamilton College hosts St. Lawrence University in a 2009 Liberty League field hockey tournament semifinal game at Campus Road Athletic Field on Wednesday, Nov. 4, at 5 p.m.
Hamilton is the No. 2 seed in the four-team tournament and nationally ranked No. 16 St. Lawrence is the third seed. The other semifinal features No. 4 seed Union College at top seed Skidmore College. The winners meet in the championship game on Saturday, Nov. 7, at the site of the highest remaining seed with an automatic bid to the NCAA Division III tournament on the line.
The Continentals are playing their first postseason game at home since 1989. Hamilton has set a team record for wins in one season with 11. The Continentals, Skidmore and St. Lawrence all tied for first place in the standings with 6-1 league records. Hamilton earned a share of the regular season league title for the first time in program history.
The Continentals made their first appearance in this event last year, when they lost 2-1 against the Saints at St. Lawrence in the semifinals. The Saints are playing in the tournament for the seventh time, but have never won a title. Hamilton defeated St. Lawrence 4-2 at home on Oct. 3 in the only meeting between the teams this season.
Admission is free for this event. A capsule look at both teams may be found below.
No. 2 seed HAMILTON COLLEGE
Overall record: 11-3
League record (finish): 6-1 (Tied-1st place)
NCAA regional ranking: Fifth in North Atlantic Region (as of Oct. 28)
Head coach: Gillian McDonald, fourth year at Hamilton, 28-29
League tournament appearances: Second
League tournament titles: None
League tournament record: 0-1
Last win vs. St. Lawrence: Oct. 3, 2009 – 4-2 (at home)
Record at home: 7-1
Goals scored: 41
Goals allowed: 22
Leading goal scorers: Colleen Callaghan '11 (11), Mary Lancaster '12 (7), Amy Allen '10 (6)
Assist leaders: Erin McNally '12 (6), Callaghan (5)
Starting goalie: Courtney DeMaria '10 (1.56 gaa, .768 save pct., 11-3 record, 4 sho)


No. 3 seed ST. LAWRENCE UNIVERSITY
Overall record: 12-4
League record (finish): 6-1 (Tied-1st place)
NCAA regional ranking: Third in North Atlantic Region (as of Oct. 28)
Head coach: Fran Grembowicz, 12th year at St. Lawrence, 133-72
League tournament appearances: Seventh
League tournament titles: None
League tournament record: 3-6
Last win vs. Hamilton: Nov. 7, 2008 – 2-1 (at home)
Road record: 5-2
Goals scored: 57
Goals allowed: 27
Leading goal scorers: Joss-Elyse Smith '10 (15), Caitlin Estes '11 (8)
Assist leaders: Brooke Maloney '11 (7), Jennifer Stetson '10 (6), Michelle Laframboise '11 (6)
Starting goalie: Emilie Lannamann, Grad. (1.63 gaa, .776 save pct., 12-4 record, 2 sho)