Field hockey players honored by Liberty League
---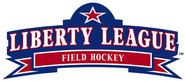 Six Hamilton College field hockey players were honored by the Liberty League on Nov. 4 when the league announced its 2010 end-of-season award winners.

Colleen Callaghan '11 (Queensbury, N.Y./Glens Falls HS) and Erin McNally '12 (Scotia, N.Y./Burnt Hills-Ballston Lake HS) were unanimous choices for the all-league first team. Catie Torcivia '12 (Rumson, N.J./Rumson-Fair Haven Regional HS) was a second team selection. Molly Brooks '14 (Florence, Mass./Northampton HS), Nikki Haskins '14 (Quincy, Mass./Southfield School) and Marisa Spagnolo '12 (Bryn Mawr, Pa./Episcopal Academy) made honorable mention.

Callaghan is a four-time member of the all-league team, and it's her third time on the first team. She ranks second in the league with 49 points and 11 assists, and is tied for second with 19 goals from her forward position. She has set team records this year for most goals and points in a season, and has tied the record for most assists in a season.

McNally is on the first team for the third straight year. She was rookie of the year in 2008. She ranks seventh in the league with 1.73 points per game, is tied for seventh with 0.67 goals per game and is ninth with 0.40 assists per game from her midfield position.

Torcivia has five goals and nine assists, and has started all 15 games in the back. She ranks fourth in the league with 0.60 assists per game.

Brooks has posted a 1.23 goals against average and .789 save percentage in her rookie year. She has played every minute of all 15 games. She leads the league with four shutouts, and ranks second in goals against average.

Haskins has nine goals and one assist in 15 games at midfield. She ranks 10th in the league with 0.60 goals per game.

Spagnolo leads a defense that has allowed 19 goals and recorded four shutouts in 15 games. She also has scored a goal and has been credited with three assists.

Nationally ranked No. 14 Hamilton (13-2 overall) travels to No. 7 Skidmore College for the 2010 league tournament final on Saturday, Nov. 6. The winner receives an automatic bid to the NCAA championships, which begin on Wednesday, Nov. 10.