Field hockey players make all-region team
---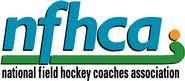 Three Hamilton College athletes have been selected to the 2010 National Field Hockey Coaches Association Division III all-region team.

Colleen Callaghan '11 (Queensbury, N.Y./Glens Falls HS) and Erin McNally '12 (Scotia, N.Y./Burnt Hills-Ballston Lake HS) were voted to the North Atlantic Region's first team, and Catie Torcivia '12 (Rumson, N.J./Rumson-Fair Haven Regional HS) made the second team. A total of 32 players were on the two all-region teams.

Callaghan picked up her second all-region first team honor. She was also on the second team in 2008. The forward set program records this year with 19 goals and 49 points. She tied a team record with 11 assists.

McNally has been on the all-region team all three seasons at Hamilton. She made the first team in 2009 and the second team as a rookie in 2008. The midfielder tied for second on the team with 10 goals and ranked second with 26 points. She was credited with six assists.

Torcivia is on the all-region team for the first time. She scored five goals and ranked second on the team with nine assists for 19 points from her back position. She missed the Liberty League championship final due to an injury she suffered late in an overtime win against William Smith College in the league semifinals.

Nationally ranked No. 15 Hamilton (13-3 overall) set a team record for wins in a season with 13 this year. The Continentals finished second in the league standings, qualified for the league championship for the third straight year and advanced to the league title game for the second year in a row.