Field hockey volunteers with organization for visually impaired
---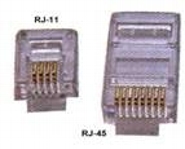 Nine Hamilton College field hockey players attended an annual event held by the Central Association for the Blind and Visually Impaired in Utica, N.Y., on Nov. 14.
The Hamilton student-athletes volunteered to help with an event named "Dark Dining" -- the ultimate blind date -- just three days after the team played in the first NCAA tournament game in program history. Dark Dining is a fund-raiser for the agency. It allows the guests to experience sensory hindrances while relying on only four senses. The students were not blindfolded, but they encountered the challenges a blind person faces every day.

The Hamilton field hockey players were Erin Bessette-Kirton '12, Katherine Bossler '12, Colleen Callaghan '11, Meghan Carter '12, Sarah Flisnik '12, Mary Lancaster '12, Caitlin Livsey '12, Erin McNally '12 and Marisa Spagnolo '12.
The assignment offered the players an opportunity to examine the aspects of the vision rehabilitation field, and they were taught the essential skills of a sighted guide. Flisnik experienced the challenges of dancing blindfolded, and discovered its impact on her orientation and mobility.