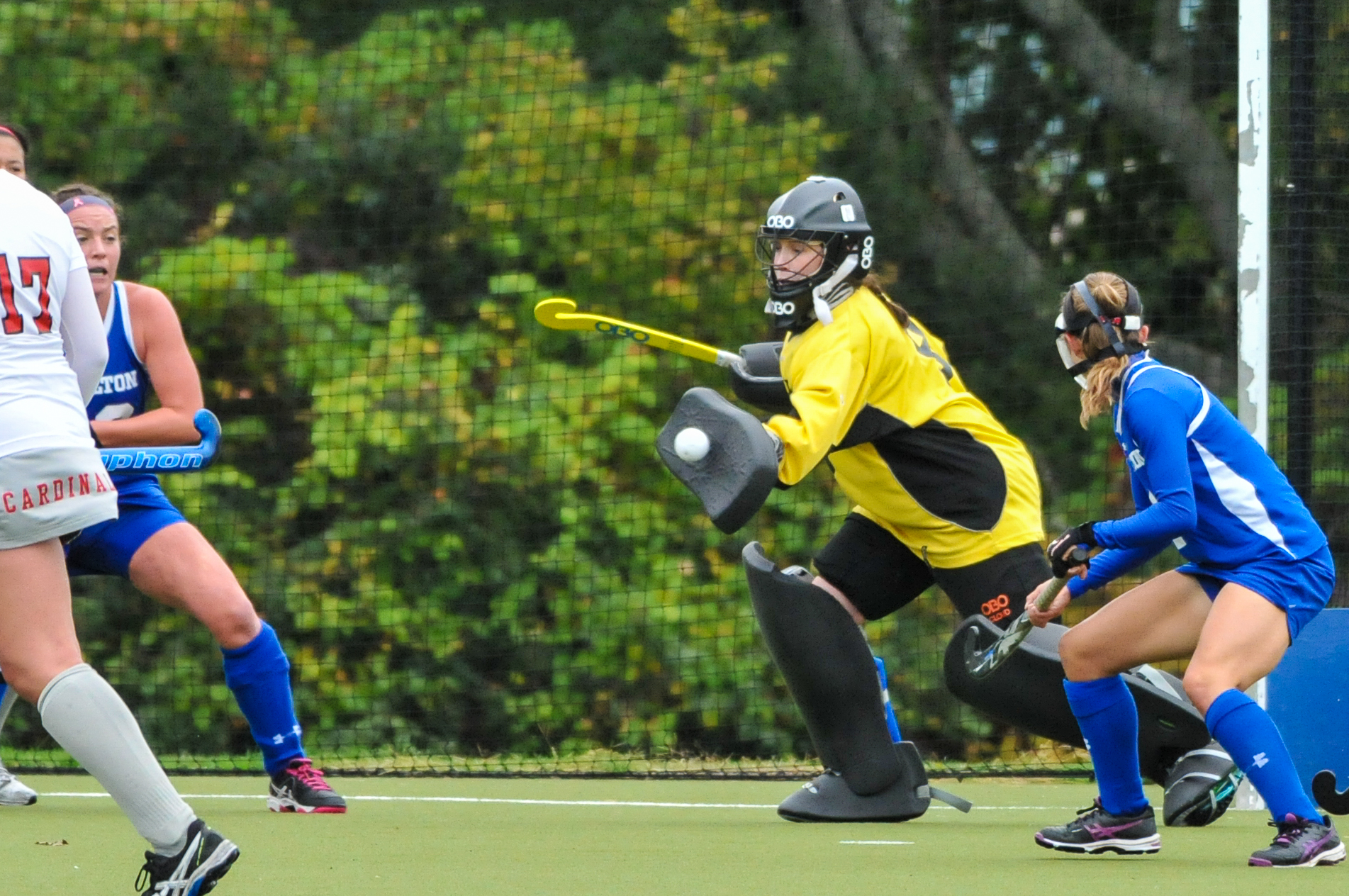 The Hamilton College field hockey team continued its best start in six seasons, blanking visiting Wesleyan 3-0 in a NESCAC game Saturday afternoon at Campus Road Athletic Complex.

Box score
The Continentals improved to 6-2 overall and 3-2 in the NESCAC; the conference record is their best through five games in their five seasons in the NESCAC for field hockey.

Three Hamilton players recorded a goal and an assist for the Continentals, who have their best record through eight games since the 2010 team started 11-1. Saturday's win was also the program's first victory against Wesleyan.

Julia Booth '19 made 13 saves (her highest total for a regulation contest) to record her second shutout. The Continentals outshot Wesleyan 17-14.

Merisa Dion '17 opened the scoring with her first goal of the season. Eva Rosencrans '17 collected a loose ball in front of the net and fed Dion for the game's opening goal. Rosencrans upped Hamilton's lead to 2-0 midway through the period, notching her eighth goal of the season on a shot through the legs of Cardinal goaltender Sara Grundy.

Rosencrans raised her career totals to 33 goals and 72 points; she's third on the program's all-time list in both categories.

Five minutes into the second half, Casey Brown '16 picked up Hamilton's final goal. She took a pass from Dion that traveled across the goal line and deposited it into the net. Brown, who assisted on Rosencrans' goal, now has five goals and 12 points this fall.

Grundy finished with eight saves for the Cardinals, who lost for the fourth time in five outings to fall to 3-6 (1-3 in the NESCAC).

The Continentals host Tufts Sunday at noon to conclude their Fallcoming home stand. The Jumbos are ranked 12th nationally.