Field hockey rookie on all-NESCAC team
---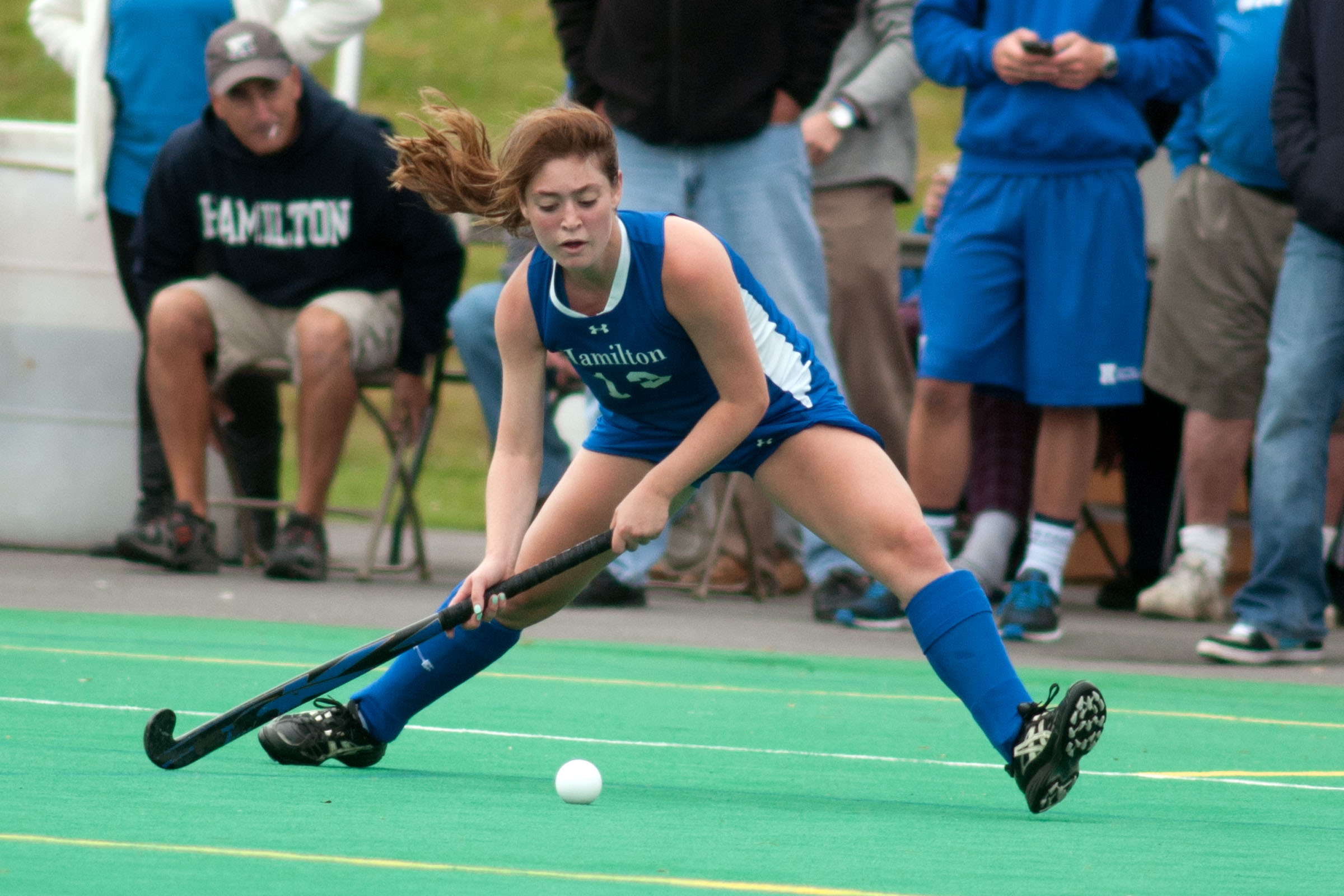 Hamilton College field hockey player Eva Rosencrans '17 (Greenwich, Conn./Greenwich Academy) has been selected to the 2013 NESCAC All-Conference Team.

NESCAC Field Hockey All-Conference Team

Rosencrans, who was voted to the second team, led Hamilton with eight goals and 17 points in 14 games. She was tied for 17th in the conference in goals and was ranked 19th in points as of Nov. 12.

The forward scored four goals against NESCAC opponents and posted a season-high four points in an 8-0 non-conference win at Morrisville State College on Sept. 24. Rosencrans scored the lone goal in a victory against Bates College on Sept. 14. She is the only rookie on the all-conference team.