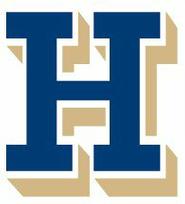 Trinity College's Kelcie Finn '18 scored four goals and the Bantams blanked the Hamilton College Continentals 6-0 in a NESCAC game at Hamilton's Campus Road Athletic Field on Sept. 6.

Box Score

Finn, who was also credited with two assists, already has seven goals this year for Trinity. The Bantams have outscored opponents 15-0 in two wins this season. Trinity is 4-0 in the all-time series against the Continentals.

Olivia Tapsall '16 posted one goal and one assist, and Nikki Rivera '16 scored the other goal for the Bantams. Mia Olsen '17 picked up two assists and Sophie Doering '15 had one helper and one defensive save. Sophie Fitzpatrick '16 made three saves for her first shutout this year.

Trinity's first two goals were scored in similar fashion off penalty corners. Both times, Finn tipped shots past goalkeeper Victoria Trentini '15 from close range. The first goal came with 30:11 left in the first half and Finn made it 2-0 just 74 seconds later.

Rivera provided the Bantams a 3-0 cushion with 16:36 remaining in the half when she one-timed a pass from Finn from just to the right of the cage for her first goal. Trinity held a three-goal lead at the break.

Finn tallied two more goals midway through the second half and the Bantams were cruising 5-0 with 16:32 to go. Tapsall rounded out the scoring less than two minutes later with her third goal this year on another pass from Finn from left of the cage.

Trentini stopped four shots for Hamilton and moved into third place on the program's all-time list with 400 saves. Trinity held a 17-7 shot advantage and was awarded six corners to two for the Continentals.

Hamilton travels to Bates College for another NESCAC game on Saturday, Sept. 13. The Bantams take on Williams College at Williams on Saturday.