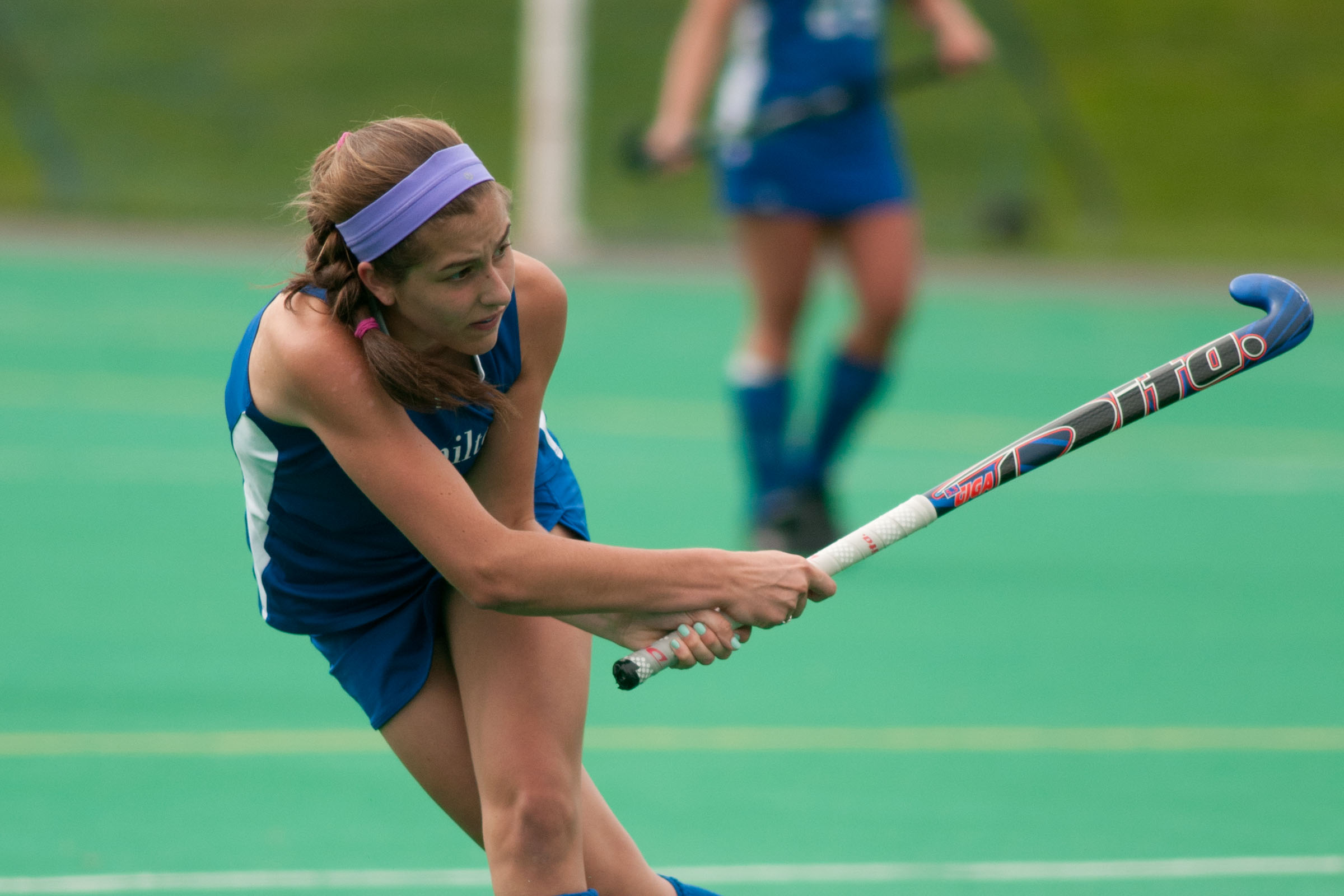 The Hamilton College field hockey team had its four-game winning streak snapped on Saturday afternoon, losing 3-1 at NESCAC rival Wesleyan in Middletown, Conn. The Continentals' record fell to 5-2 overall and 2-2 in conference play.

Box score

The Cardinals scored three first-half goals and outshot Hamilton 12-4. The Continentals got on the board 14 minutes into the second period on a goal by Eva Rosencrans '17. Rosencrans -- the NESCAC's goal leader on the season with 12 -- has scored a goal in each of Hamilton's last five games. She raised her career total to 19 goals in 21 games.

Hannah Plappert '16 had a hand in all three Cardinal goals. She assisted on the game's first goal, which was scored by Mackey Hemphill '15 in the 13th minute. Plappert added her fourth and fifth goals of the year 94 seconds apart later in the period. Hemphill and Lauren Yue '17 assisted on Plappert's goals.

Victoria Trentini '15 made five saves in goal for Hamilton. Wesleyan's Claire Edelman '17 was credited with one save.

The Continentals travel to Utica for a 6 p.m. non-league game on Wednesday, Oct. 1. The Pioneers are one of five teams receiving votes outside the latest national coaches poll. Wesleyan plays at Colby on Saturday at 1 p.m.