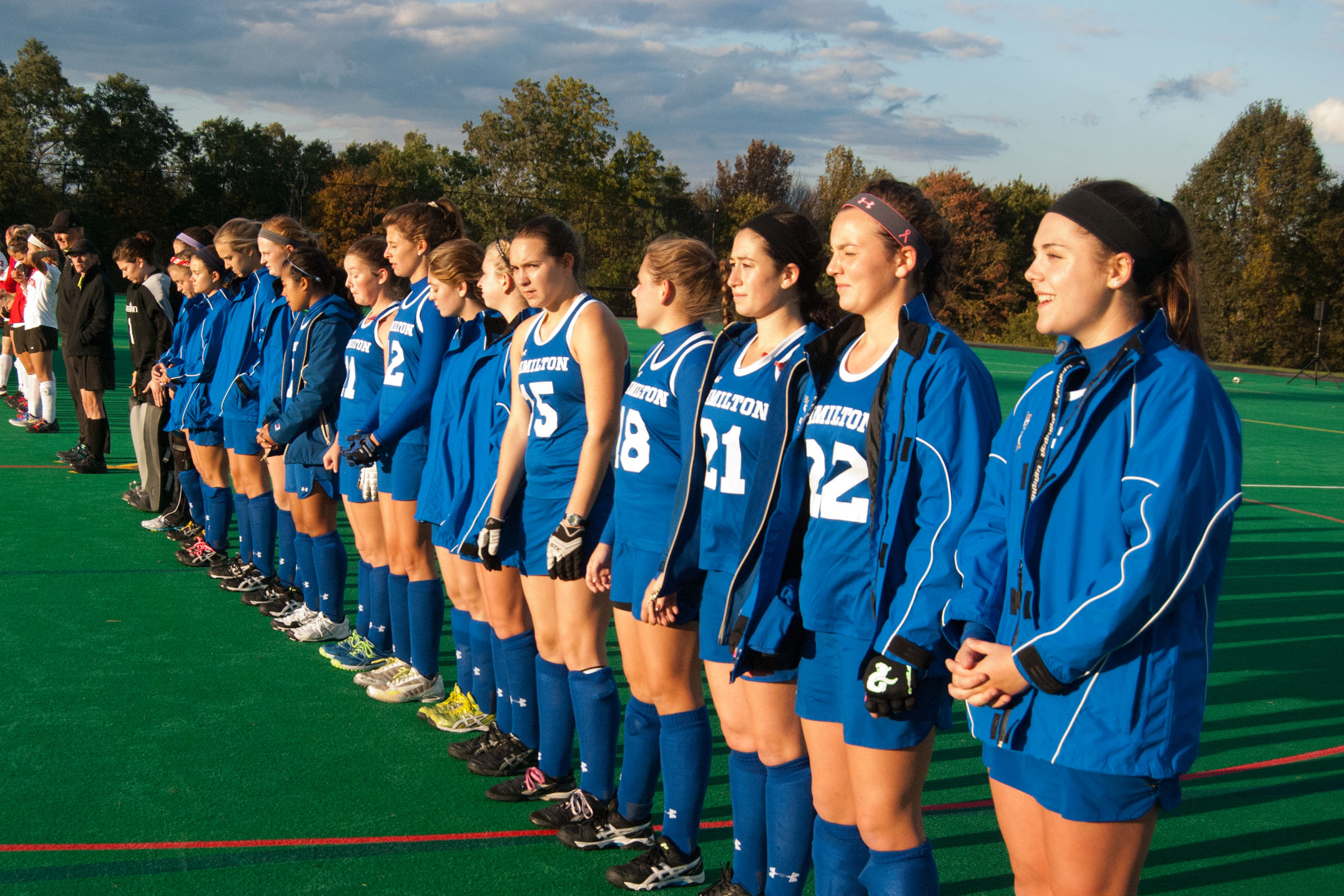 The Hamilton College field hockey team concluded its two-game weekend series Sunday afternoon with a loss at Middlebury. The Panthers, ranked sixth nationally in the latest coaches' poll, posted a 7-0 win. The Continentals (3-2, 1-2 NESCAC) were outshot 24-9.

Box score

Julia Booth '19, who entered the weekend ranked among the national leaders in save percentage (eighth) and goals-against average (12th), made six saves over the first 47:15. Mary Kalb '19 played the final 22:45, giving up one goal while making a personal-high five saves.

Aly Skelly '18 and Sarah Kane '19 both made their first defensive save of the season for the Continentals.

A total of eight Panthers picked up a goal or an assist for Middlebury (4-0, 3-0), led by Annie Leonard who scored a pair of first-half goals and assisted on Middlebury's first second-half goal. Caroline Knapp assisted on three goals and Grace Jennings, Anna Kenyon and Pam Schulman contributed a goal and an assist each.

Hamilton returns to home action Wednesday, hosting SUNY Geneseo in a 6 p.m. non-conference game.