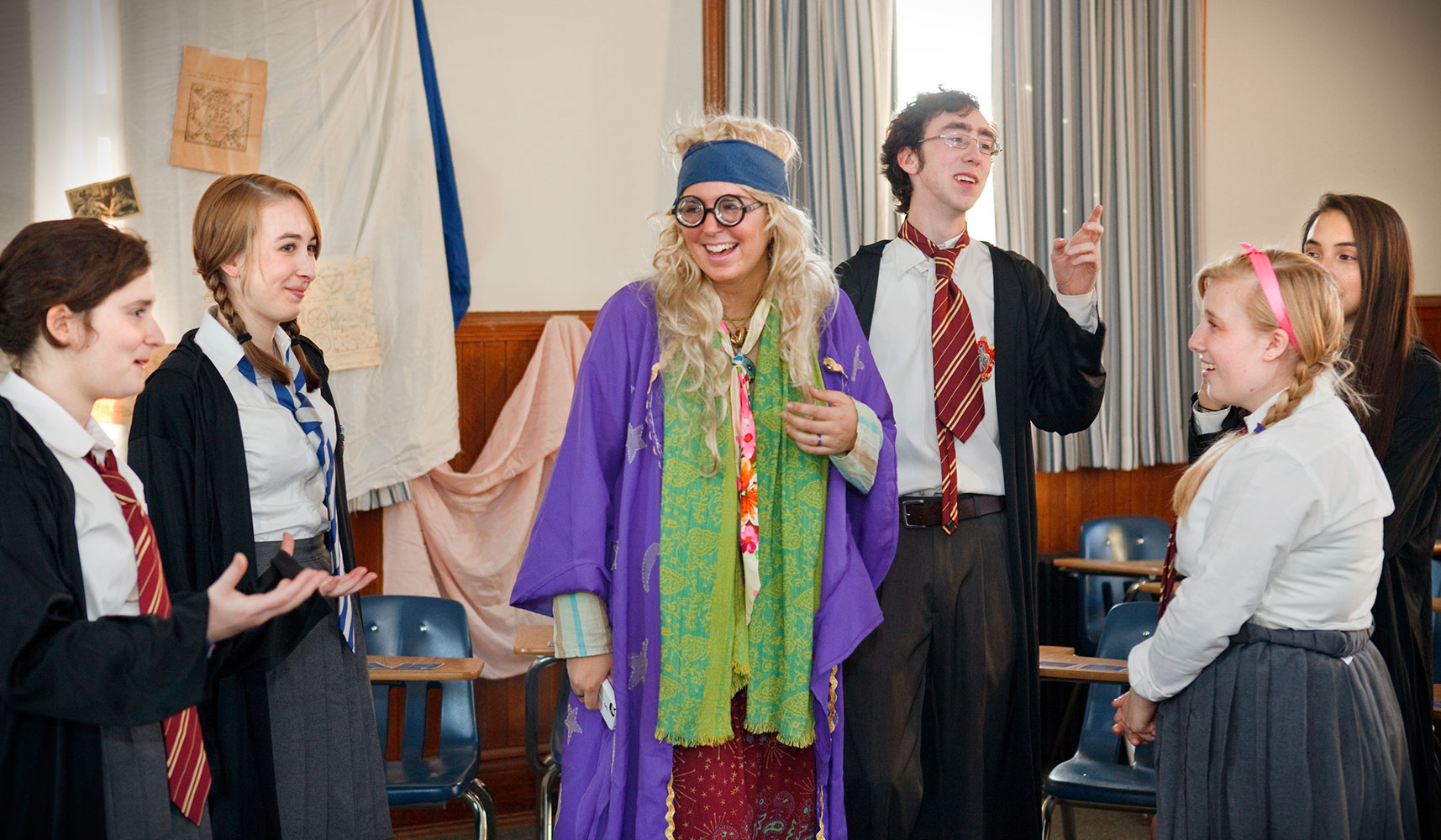 Local families can experience the magic of Harry Potter at the 15th annual Hogwarts at Hamilton, taking place on Friday and Saturday, Oct. 30 and 31, at Benedict Hall.

Wizards, witches and muggles of all ages are welcome to attend and can tour Hogwarts, cast spells and meet favorite Harry Potter characters. Tours begin on the hour on Friday, Oct. 30, at 5, 6, 8 and 9 p.m., and on Saturday, Oct. 31, at 4, 5, 6 and 8 p.m. There will be no 7 p.m. tour on either night.
The 4 p.m. through 8 p.m. shows are geared to children under the age of 17; families with young children are encouraged to reserve a spot for one of the early shows.
Attendees are asked to arrive 10 minutes before their reserved tour time. Parking is in visitor lots across the street from Benedict Hall.
Reserve your spot by emailing Hogwarts@hamilton.edu with your name, number of people, date and tour time. All shows are free and open to the public.