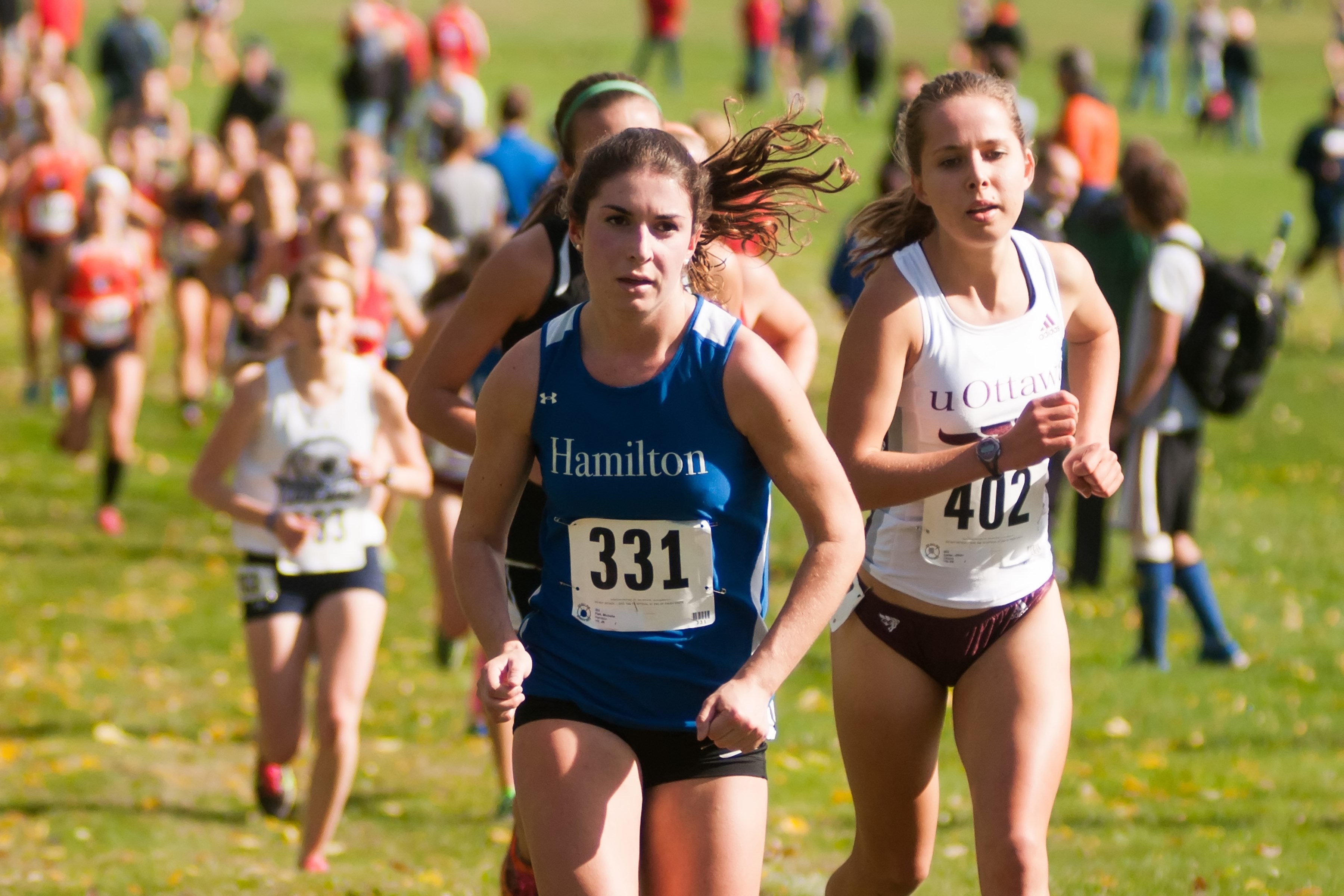 Hamilton College's Michelle Fish '17 travels to Winneconne, Wis., to run in the 2015 NCAA Division III Women's Cross Country Championship at Lake Breeze Golf Club on Saturday, Nov. 21.

Meet Information | Webcast

The 6-kilometer race starts at noon Eastern time and features 280 runners from 81 schools. The Hamilton women have sent at least one runner to the NCAA meet each of the past three years.

Fish didn't compete in a meet until Oct. 3 at the SUNY Geneseo Invitational where she wasn't one of the Continentals' top five finishers. The following Saturday she ended up in 28th place in Hamilton's own invitational.

After a weekend off, Fish's season really kicked into high gear. She topped an 86-runner field and earned an individual title for the first time in her collegiate career with a 6K time of 22:29.6 in the New York State Collegiate Track Conference (NYSCTC) Women's Cross Country Championship at Hamilton on Oct. 24. Her time was a personal best for that distance and it was the seventh-fastest result by anyone on the Continentals' 6K course. Fish was selected the NCAA Division III Women's Athlete of the Week by the U.S. Track & Field and Cross Country Coaches Association.

Fish was Hamilton's top finisher at the NESCAC Women's Cross Country Championship on Oct. 31 but reached another level at the NCAA Atlantic Regional championships two weeks later. She paced the Continentals with a time of 22:29.8 and finished in 15th place out of 266 runners. She missed tying her personal-best for the 6K by two-tenths of a second.

Fish earned all-region honors for her performance and is now going to compete in the national meet for the first time. The first seven athletes from each region who were not part of a qualifying team at the eight regional meets made the NCAA championship.