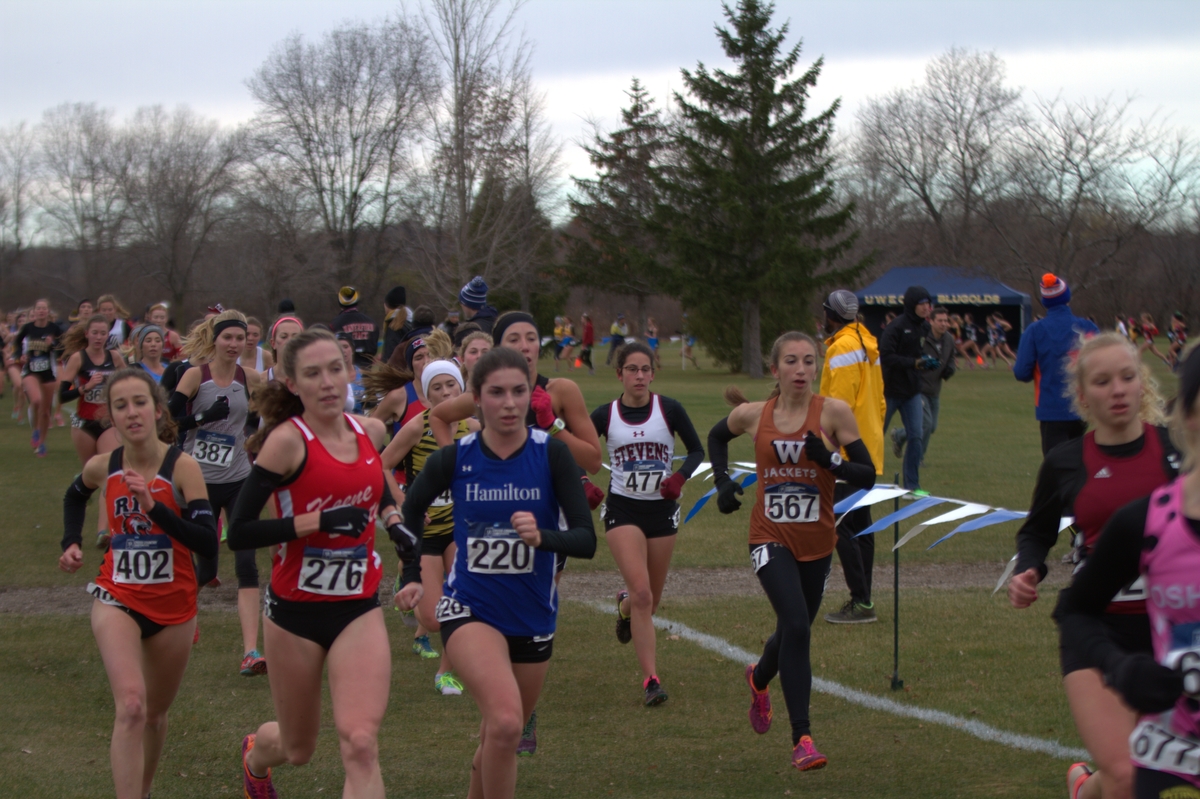 Hamilton College's Michelle Fish '17 (Slingerlands, N.Y./Guilderland HS) competed in the 2015 NCAA Division III Women's Cross Country Championship at Lake Breeze Golf Club in Winneconne, Wis., on Saturday morning.

Results

Fish finished 119th out of 280 runners with a personal-best time of 22:27.1 for 6 kilometers. Cornell College's Abrah Masterson '17 was the individual winner with a time of 21:23.1.

Fish was in 201st place after the first kilometer with a time of 3:41 but she moved all the way up to 127th after she ran the second kilometer in 3:39. She posted a time of 16:54 at the 4.95-kilometer mark.

Fish was running in the NCAA championship for the first time. She's the fourth Hamilton women's cross country athlete in the national meet in the past three years.