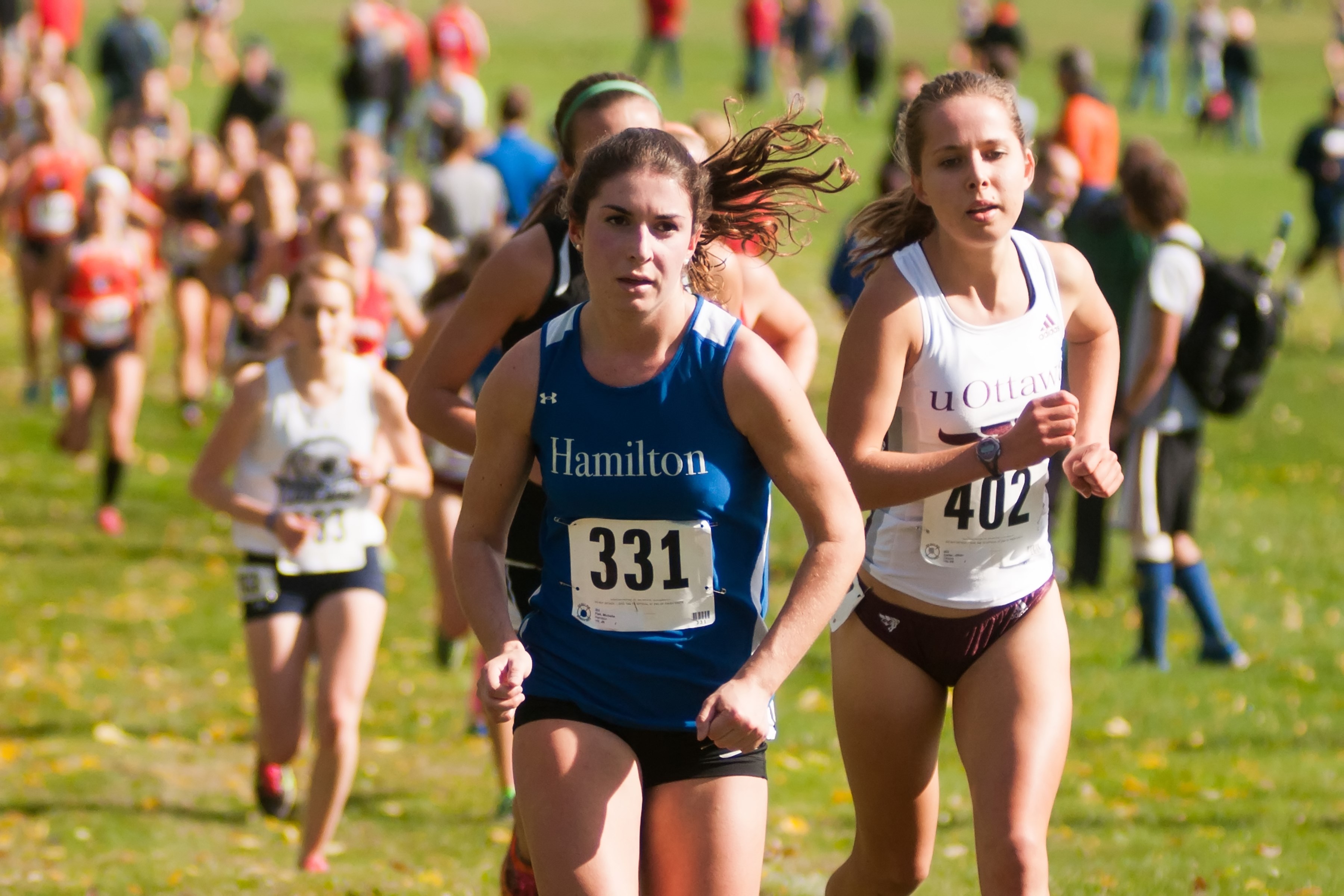 The Hamilton College women's cross country team placed second in the New York State Collegiate Track Conference (NYSCTC) Championship Saturday. The Continentals, who were running on their home course, had four of the top 12 finishers.

Complete results

Hamilton scored 46 points trailing only team titlist Nazareth's 38 points among the nine-team field.

Leading the way was Michelle Fish '17, who took home the individual title. She ran the 6,000-meter race in 22:29.6 to join Maggie Hanson '02 as the only Continentals to win an individual women's NYSCTC crown.

Hanna Jerome '18 and Elizabeth Perry '18 joined Fish in the top 10. Jerome was fourth in 22:59.1 and Perry came in eighth with a time of 23:30.4.

Hamilton's other two scoring runners -- like Fish, Jerome and Perry -- earned all-NYSCTC recognition, which is awarded to the top 21 finishers. Caitlin Anthony '18 took 12th place in 23:42.7 and Alex Reading '16 finished in 24:04.2, good for 21st place.

The Continentals run at the NESCAC Championships Saturday. The conference meet, hosted by Wesleyan, will be held at Long Lane Farm in Middletown, Conn.