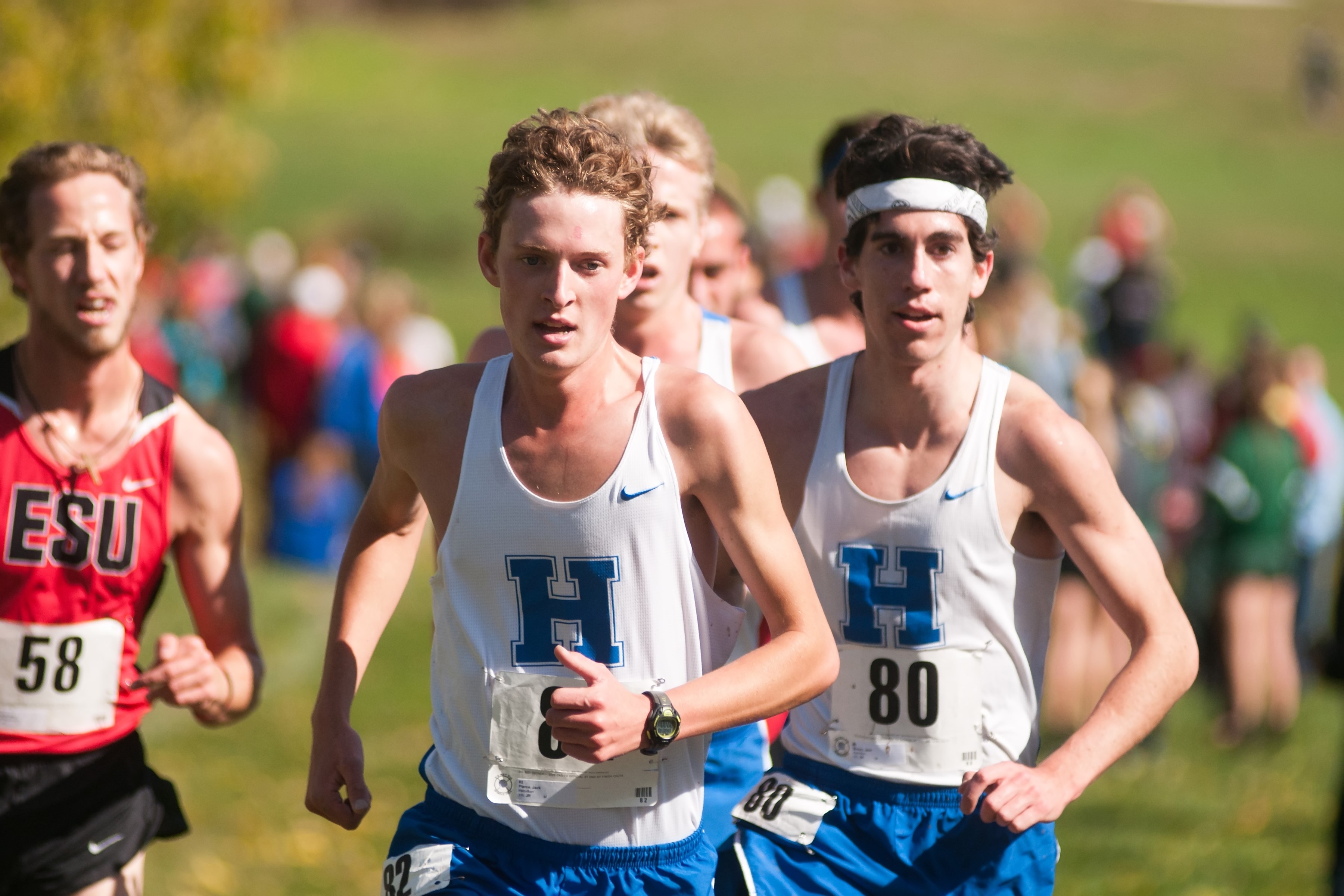 Five Hamilton College men's cross country runners earned 2015 U.S. Track & Field and Cross Country Coaches Association All-Region honors based on their performance at the NCAA Atlantic Regional Championships on Nov. 14.

USTFCCCA All-Region Teams

Evan Abelson '16 (Greenfield, Mass./Greenfield HS), Jack Moses '16 (Medfield, Mass./Medfield HS) and Jack Pierce '17 (New Gloucester, Maine/Maine Coast Waldorf School) are all-region for the first time. Adam Pfander '16 (Beacon, N.Y./Concord Academy [Mass.]) and Harry Sullivan '16 (Hopkinton, Mass./St. Mark's School) picked up their second all-region accolades. Pfander made it in 2013 when he competed at the NCAA championships and Sullivan was all-region last year.

The top 35 finishers at the regional meet are all-region. Pierce led the way in 13th place out of 288 runners with an 8-kilometer time of 25:44 at Letchworth State Park in Mount Morris, N.Y. Pfander was 21st in 25:58.9, Moses followed in 25th place with a time of 26:04.1 and Sullivan was right behind in 26th place and a time of 26:07.9. Abelson rounded out Hamilton's top five in 33rd place with a time of 26:12.9.

The nationally ranked No. 25 Continentals will compete in the 2015 NCAA Division III Men's Cross Country Championship at Lake Breeze Golf Club in Winneconne, Wis., on Saturday, Nov. 21. The Hamilton men are in the NCAA championships for the second time in program history. The Continentals received one of the 16 at-large selections from across Division III after they placed third at the regional championships.