Five Faculty Members Promoted to Professor
---
Dean of Faculty Patrick Reynolds announced the promotion of five Hamilton faculty members to the rank of professor. Todd Franklin, philosophy; Marianne Janack, philosophy; Katherine Kuharic, art; Bruce Walczyk, dance and movement studies; and Steven Yao, English and creative writing, were promoted effective July 1.
A. Todd Franklin holds a doctorate from Stanford University and currently serves as chair of the Philosophy Department. He teaches courses on existentialism, Nietzsche, and critical cultural studies and is a past recipient of the Class of 1963 Excellence in Teaching Award. His research focuses on the existential, social, and political implications of various critical and transformative discourses aimed at cultivating individual and collective self-realization. The author of several scholarly works on the social and political import of various forms of existential enlightenment, Franklin is also the co-editor of a volume titled Critical Affinities: Reflections on the Convergence between Nietzsche and African American Thought. This spring he published a book review of Black Bodies, White Gazes in The APA Newsletter on Feminism and Philosophy. Franklin recently conducted six days of workshops on the nature of a liberal arts education as part of an academic summer camp for students of LOGOS, a private high school in Tbilisi, Republic of Georgia.

Marianne Janack received her Ph.D. from Syracuse University. Before coming to Hamilton she was a fellow at the Pembroke Center at Brown University and an assistant professor of philosophy at WPI, in Worcester, Ma. She teaches classes in philosophy of science, philosophy of mind and feminist philosophy. In 2004 Janack won both the College's Hatch Award for Excellence in Teaching and the Richardson Award for Innovation in Teaching. She is the author of several articles on objectivity and naturalized epistemology, and was the recipient of a major National Science Foundation grant to support her work on a book on the concept of experience in 2008-09. Janack is also the editor of Feminist Interpretations of Richard Rorty, published in spring 2010 by Penn State University Press. Her new book, What We Talk About When We Talk About Experience, will be published by Stanford University Press in 2012.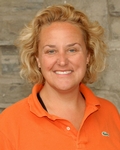 Katherine Kuharic completed her BFA in painting and drawing at Carnegie Mellon University, then studied Robert Storr and Louise Bourgeois at the School of Visual Arts in New York City. She has had 15 solo exhibitions, including seven at P.P.O.W. Gallery in New York, which represents her work. Her upcoming exhibition there is "Pound of Flesh," Oct. 13- Nov. 1, with full color catalogue and an essay by Terry Meyers. Kuharic has had museum exhibitions at the St. Louis Art Museum, the Contemporary Art Museum (St. Louis), Shore Institute and Portsmouth Museum of Art. She was the Sally and Milton Avery Fellow at the McDowell Colony, a Rockefeller Fellow at the Rockefeller Center, Bellagio, Lake Como, Italy, and the distinguished artist in residence at the Yale University, Yale Norfolk Program. A recipient of the Class of 1968 Teaching Award at Hamilton, Kuharic is the author of numerous catalogue essays and an upcoming article on the color yellow for Hand/Eye Magazine issue 6.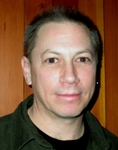 Bruce Walczyk earned a master's degree in choreography from UCLA and a bachelor's degree in dance from SUNY Brockport. He teaches classes in kinesiology, martial arts & dance, choreography and introduction to dance theory, technique and culture. He has developed a unique offering combining traditional martial art/performance forms and bringing them into a contemporary context. This work has been presented throughout the U.S., Paris and Southeast Asia. Walczyk continues to create new choreographic work blending these ideas along with his current area of research in the martial and healing arts of Malaysia, Thailand and the Philippines. Currently he is in the process of making an informational/instructional video illustrating some of these approaches. Walczyk will return to Southeast Asia in the spring to continue further research.

Steven Yao earned a Ph.D. in English from the University of California, Berkeley and taught at Ohio State University from 1997 to 2002. He is the author of two books, Foreign Accents: Chinese American Verse from Exclusion to Postethnicity (Oxford, 2010), and Translation and the Languages of Modernism (Palgrave/St. Martins, 2002). Yao is also co-editor of Sinographies: Writing China, Pacific Rim Modernisms, and Ezra Pound and Education (forthcoming from the National Poetry Foundation). Yao's academic interests include literary translation, poetry, modernist literature, Asian American literature and cross-cultural poetics. In 2005 he was awarded a fellowship from the American Council of Learned Societies and he also served as a Stanford Humanities Center External Junior Faculty Fellow for 2005-06. Yao has published essays in journals such as Lit: Literature, Interpretation, Theory, Textual Practice, and Representations. Yao received the Dean's Scholarly Achievement Award for Mid-Career Achievement at Class & Charter Day in May, 2011. He was recently selected to serve on the International Editorial Advisory Board for the Routledge Encyclopedia of Modernism.