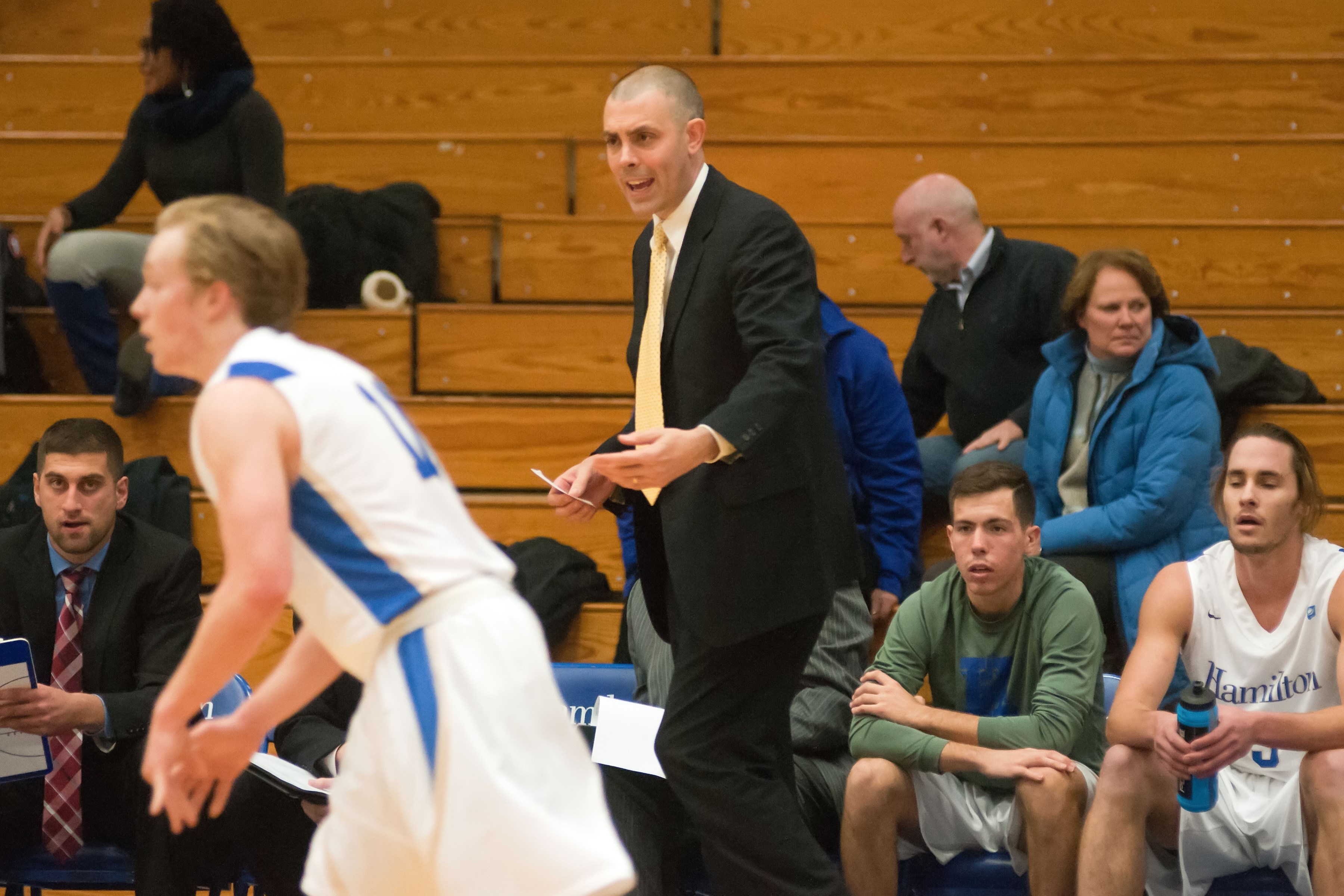 The Hamilton College men's basketball game against Williams College on Saturday, Jan. 24, will be part of Suits and Sneakers Awareness Week at Hamilton's Margaret Bundy Scott Field House.

Suits and Sneakers Awareness Week

Coaches vs. Cancer Suits and Sneakers Week began on Monday and ends on Sunday, Jan. 25. The event is part of a combined effort between the National Association of Basketball Coaches and the American Cancer Society to help save lives from cancer. Saturday's NESCAC game starts at 3 p.m.

The Hamilton men's coaching staff will wear sneakers with their suits while coaching Saturday's game to raise awareness about the fight against cancer, share the importance of nutrition and physical activity in reducing one's risk of the disease and promote the American Cancer Society as a place for people facing cancer to turn for free information, help and support 24 hours a day, seven days a week.