Football blanked at Williams
---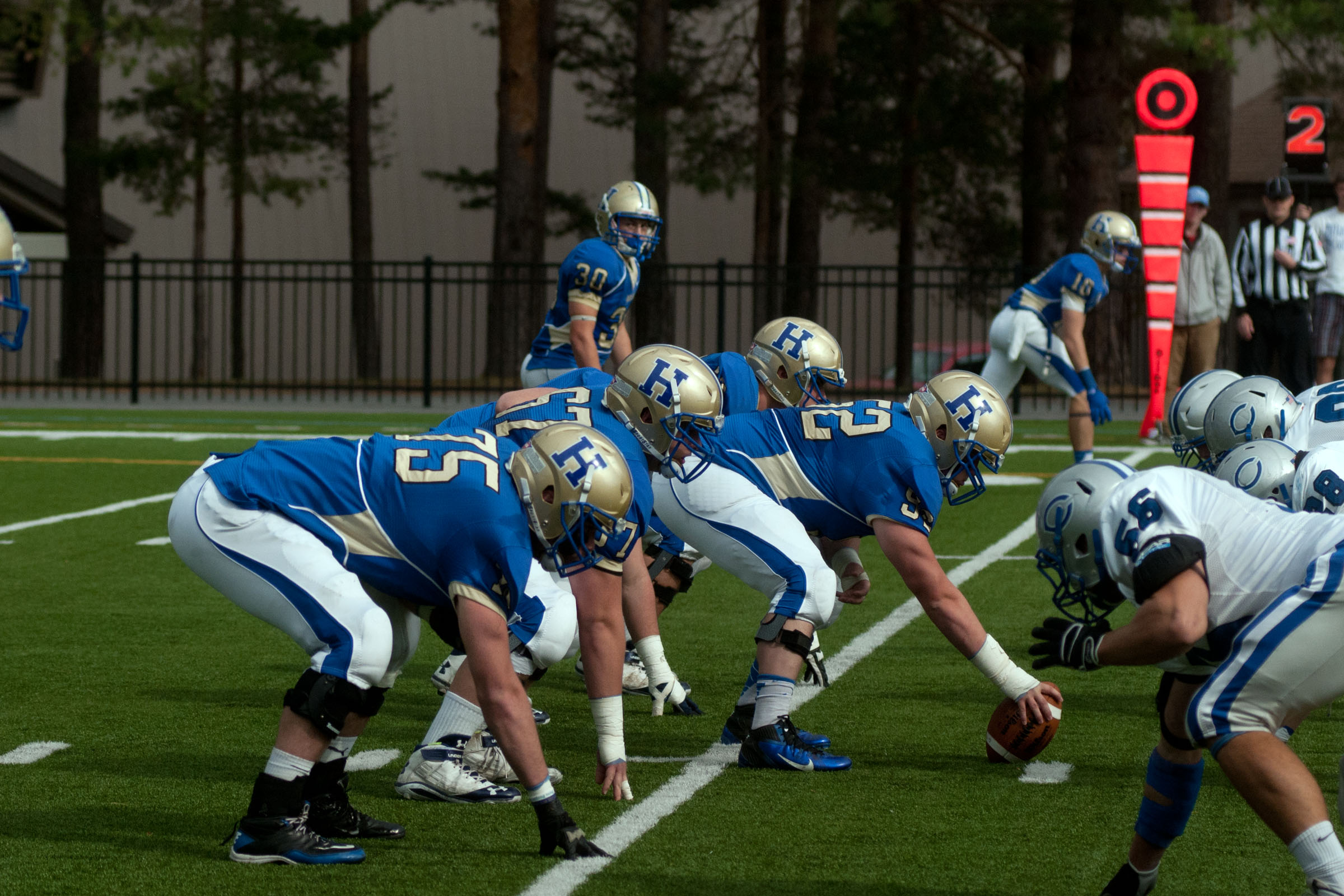 Williams College's Adam Marske ran for a touchdown and threw for another, and the Ephs' defense limited the Hamilton College Continentals to 188 yards in a 24-0 NESCAC win at Williams' Weston Field on Oct. 26.

Box Score

The Ephs (2-4 NESCAC) won their second straight game after they opened 2013 with four consecutive losses. Williams led 10-0 after the first quarter and at the half, and 17-0 through three quarters.

Hamilton (0-6) had the ball for more than 35 minutes and held the Ephs to 261 yards of offense. But the Continentals turned the ball over five times, allowed seven sacks and had a 19-yard field goal attempt blocked in the second quarter.

James Stanell '14 led all Hamilton rushers with 34 yards on 18 carries. Stanell has 1,844 career rushing yards and needs 35 to pass Jim Korfonta '87 and move into fourth place on the team's all-time list. Stanell added five receptions for 29 yards.

Chase Rosenberg '17 was 15 of 28 passing for 131 yards and two interceptions. Colin Pastorella '16 relieved Rosenberg late in the fourth quarter and threw two incomplete passes. Joe Jensen '15 caught a game-high seven passes for 78 yards.

James Giattino '17 led the Continentals' defense with six tackles. Michael de Percin '15 recorded his third and fourth career sacks, John Phelan '16 picked off his second pass this year and Nick Ufkes '15 blocked a 33-yard field goal attempt in the third quarter.

Williams grabbed a 7-0 lead on their first drive of the afternoon. Alex Scyocurka capped a six-play, 62-yard drive with a 10-yard touchdown run with 12:41 left in the first quarter. Joe Mallock added the extra point and later booted a 21-yard field goal for a 10-0 advantage with 5:29 remaining in the quarter.

The Ephs held on to that 10-point lead until early in the third quarter, when they got great field position after a Hamilton fumble that was recovered at the 20. Four plays later, Marske ran it in from the 9 for a touchdown and a 16-0 lead with 13:31 to go in the third. Mallock kicked the PAT and the score remained 17-0 into the fourth quarter.

The Continentals' best chance to score points came on their first drive in the fourth quarter. A defensive pass interference penalty on Williams gave Hamilton a first-and-goal at the 1. Stanell was stopped for a loss of 3 yards on first down and lost 9 more on the next play after he recovered a fumble on the exchange with Rosenberg. The next two plays were incomplete passes and the Ephs took over at their own 13.

Williams wasted no time extending its lead after it got the ball back. A 21-yard run was followed by a 15-yard personal foul call on the Continentals and put the ball near midfield. Marske completed a 14-yard pass and then 37 more yards to Darrias Sime for the touchdown. Mallock's extra point was good and the Ephs led 24-0 with 6:55 left in the fourth.

Hamilton travels to Middlebury College for the 34th playing of the Old Rocking Chair Classic on Saturday, Nov. 2, at 1 p.m.