Football players make all-NESCAC team
---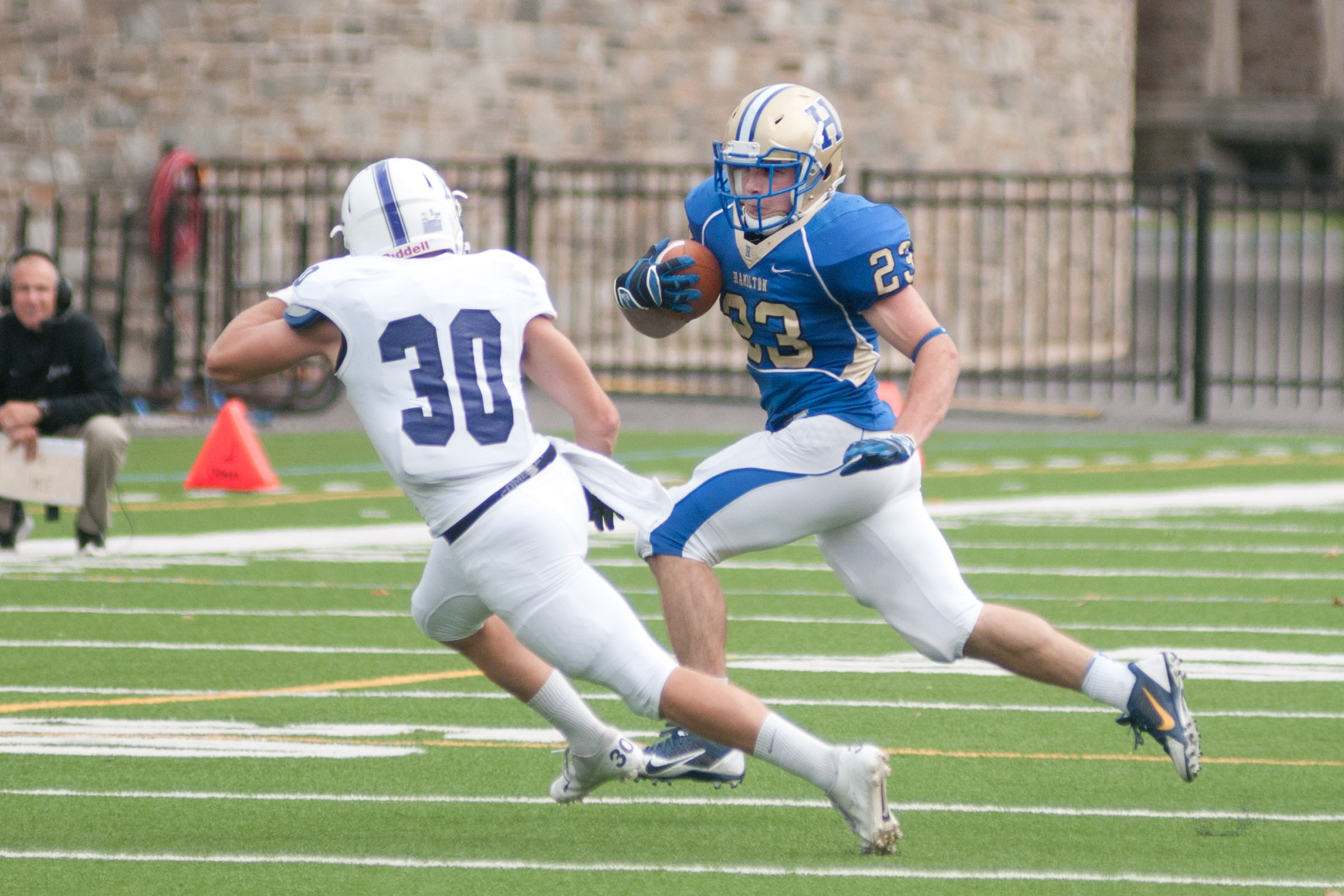 Hamilton College football players Michael de Percin '15 (Albany, N.Y./Albany HS) and James Stanell '14 (Coopersburg, Pa./Palisades HS) have been selected to the 2013 NESCAC All-Conference Team.

2013 NESCAC Football All-Conference Team

De Percin was voted to the first team on defense and Stanell was placed on the second team on offense. Stanell made the all-conference first team in 2012.

De Percin ranked fifth on the team with 32 stops from his defensive tackle spot and led Hamilton with 9.5 tackles for a loss. He finished with two sacks and one forced fumble. De Percin tied for eighth place in the NESCAC in the tackles for loss category.

Stanell ended up third in the conference with 86.5 rushing yards per game as he gained 519 yards and ran for four touchdowns in just six games. He ranked second with 124 all-purpose yards per contest. His 1,560 all-purpose yards last year stands as the second-highest total in NESCAC history.

Stanell is in third place on the team's all-time rushing list with 2,138 yards in his career. He is one of just four players in program history with more than 2,000 rushing yards, and he finished his career with 23 touchdowns.