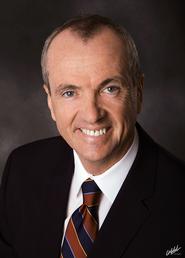 American businessman Philip Murphy, the former United States Ambassador to Germany, will deliver the Hamilton College Commencement address on Sunday, May 24, at 10:30 a.m., in the Margaret Bundy Scott Field House.
Murphy will be awarded an honorary degree, along with Bill Harley, Grammy Award-winning recording artist and 1977 Hamilton graduate; Philip Lewis, vice president of the Mellon Foundation and professor emeritus at Cornell University; and Pakistani novelist and 1994 Hamilton alumna Kamila Shamsie.
Shamsie will offer the Baccalaureate address on Saturday, May 23, at 3 p.m., in the Scott Field House. Five hundred and five students are expected to receive bachelor's degrees at Hamilton's Commencement.

Philip Murphy
Philip Murphy served as U.S. Ambassador to Germany from 2009 to 2013. He graduated from Harvard University in 1979 with an A.B. in economics and received an M.B.A. in 1983 from The Wharton School of the University of Pennsylvania.
From 1993 to 1997, Murphy headed Goldman Sachs' Frankfurt office, where he oversaw activities in Germany, Switzerland and Austria, as well as in the emerging nations of Central Europe. He then served as the president of Goldman Sachs (Asia) from 1997 to 1999. In all, Murphy spent 23 years at Goldman Sachs and held a variety of top-level positions before becoming a senior director of the firm in 2003, a position he held until his retirement in 2006.
After leaving Goldman Sachs, Murphy was the national finance chair of the Democratic National Committee from 2006 to 2009.
Murphy has devoted substantial time over the years to civic, community and philanthropic affairs. He has served on boards or committees of the NAACP, Local Initiatives Support Corporation, the Center for American Progress, 180 Turning Lives Around and several programs for the University of Pennsylvania, among other entities. Murphy also co-chaired a national task force on 21st century public education and led a task force on public sector employee benefits in his home state of New Jersey. He has served on the boards of the U.S. Soccer Foundation and the U.S. Soccer Federation World Cup Bid Committee.

Bill Harley '77
A two-time Grammy award-winning artist and recipient of a Lifetime Achievement Award from the Rhode Island Council for the Humanities, Bill Harley uses song and story to paint a vibrant and hilarious picture of growing up, schooling and family life. His work spans the generation gap, reminds listeners of their common humanity and challenges people to be their best selves. Harley tours nationwide as an author, performing artist and keynote speaker.

Harley began singing and storytelling in 1975 while still a student at Hamilton College. His work has influenced a generation of children, parents, performing artists and educators. Harley's songs are joyous, direct and honest and his stories are filled with the details of daily life – all told and sung from his slightly off-center point of view.
In addition to Grammys, Harley's recordings have won numerous other national awards, including Parents' Choice, NAPPA (National Association of Parenting Publication Awards), ALA (American Library Association) and the highest honor from the Oppenheim Toy Portfolio for his concert DVD, "Yes to Running!," filmed in conjunction with Montana PBS.
Harley's wit and wisdom can also be found in his picture books and novels for children. His first novel, The Amazing Flight of Darius Frobisher, was chosen by Bank Street School of Education as one of the best children's books of 2009and his second novel, Night of the Spadefoot Toads, was awarded the Green Earth Book Award as best environmental book of 2012 in the children's fiction category. His picture books, based on his songs, stories and poems, have been recognized by Booklist, School Library Journal, Kirkus and Publishers Weekly. Harley is currently working on his series about 4th grader Charlie Bumpers with book four due in the fall.


Philip Lewis
PhilipLewis became a vice president of the Mellon Foundation in February 2007; he participates in grantmaking to liberal arts colleges and research universities and oversees the programs for Scholarly Communications and International Higher Education and Strategic Projects.
A 1964 graduate of Davidson College, Lewis received a Ph.D. in French literature from Yale University where he was a Woodrow Wilson Fellow and a Danforth Fellow. He joined the Department of Romance Studies at Cornell University in 1968 and served as its chair from 1974 to 1980. As a scholar, Lewis has worked on seventeenth-century French literature, authoring monographs on La Rochefoucauld (The Art of Abstraction, Cornell University Press, 1977) and Charles Perrault (Seeing Through the Mother Goose Tales, Stanford University Press, 1996). As a member of the board of editors of A New History of French Literature (Harvard University Press, 1989), he was responsible for sections on the baroque and neo-classicism. Lewis has also published essays on contemporary criticism and on American higher education. From 1993 to 1996, he served on the Modern Language Association's Special Committee on the Future of the Print Record.
Lewis has held fellowships from the Cornell Society for the Humanities, the Camargo Foundation and the National Endowment for the Humanities. From 1976 to 1987 he was editor of Diacritics, a journal of literary criticism based at Cornell. In 1989 Lewis joined the administration of Cornell's College of Arts and Sciences as a senior associate dean and from 1995 to 2003 he served as dean of the college. From July 2004 until his retirement from Cornell in January 2007, Lewis was director of the university's program in French studies.

Kamila Shamsie '94
Kamila Shamsie is a Pakistani novelist who writes in the English language. She was raised in Karachi and attended Karachi Grammar School.
Shamsie has a bachelor's degree in creative writing from Hamilton College and an MFA from the University of Massachusetts, Amherst, where she was influenced by the Kashmiri poet Agha Shahid Ali, who also taught at Hamilton when she was a student.
Shamsie wrote her first novel, In The City By The Sea, while she was still at UMass, and it was published in 1998. It was shortlisted for the John Llewellyn Rhys Prize in the UK, and she received the Prime Minister's Award for Literature in Pakistan in 1999. Her second novel, Salt and Saffron, followed in 2000, after which she was selected as one of Orange's 21 Writers of the 21st century.
Kartography, Shamsie's third novel, received widespread critical acclaim and was shortlisted for the John Llewellyn Rhys award in the UK. Both Kartography and her next novel, Broken Verses have won the Patras Bukhari Award from the Academy of Letters in Pakistan. Shamsie's most recent novel Burnt Shadows has been shortlisted for the Orange Prize for Fiction. Her books have been translated into more than 20 languages.
Shamsie is also a reviewer and columnist -- primarily for The Guardian -- and she has been a judge for several literary awards, including The Orange Award for New Writing and The Guardian First Book Award. She is the daughter of the famous literary journalist, compiler and editor Muneeza Shamsie, and granddaughter of the writer Begum Jahanara Habibullah.
In 2009, Shamsie donated the short story The Desert Torso to Oxfam's 'Ox-Tales' project, four collections of UK stories written by 38 authors. Her story was published in the 'Air' collection.