Arlene Blum, Founder of Green Science Policy Institute, to Lecture
---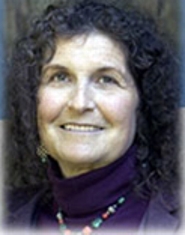 Arlene Blum, founder and executive director of the Green Science Policy Institute (GSPI), will deliver a lecture titled "The Flame Retardant Dilemma: Balancing Fire Prevention, Human Health, and Environmental Protection," on Thursday, Feb. 21, at 7 p.m., in the Bradford Auditorium, KJ. Blum's lecture is sponsored by the Environmental Studies department and is free and open to the public.
Blum holds a doctorate in biophysical chemistry and is currently a visiting scholar in the Department of Chemistry at the University of California, Berkeley. Her research at Berkeley led to the removal of two cancer-causing flame-retardants from children's pajamas in the 1970s.
In 2008, discovering those same chemicals were prevalent in furniture and infant products, she founded the Green Science Policy Institute. This organization serves as a watchdog group for regulations that may have adverse health effects. GSPI has prevented the addition of millions of pounds of unneeded chemicals to furniture, bed coverings, computers and other products in our homes.
The organization also promotes research to address environmental and health issues. GSPI provides unbiased scientific data to government, industry and non-governmental organizations to facilitate more informed decision-making about chemicals used in consumer products.
Blum is also known for her revolutionary role in women's mountaineering. She has published two books on the subject: Annapurna: A Woman's Place, (1998), and Breaking Trail: A Climbing Life (2007). Both explore Blum's experience as a preeminent woman mountaineer.