Dean of Faculty Patrick D. Reynolds announced the appointment of four of Hamilton's most outstanding teacher-scholars to endowed chairs. Professor of Philosophy A. Todd Franklin was designated the Sidney Wertimer Professor of Philosophy for Excellence in Advising and Mentoring; Jinnie M. Garrett was named the William R. Kenan, Jr. Professor of Biology; Todd W. Rayne was appointed the J. W. Johnson Family Professor of Environmental Studies; and Thomas A. Wilson was named the Elizabeth J. McCormack Professor of History. All were effective July 1.

In addition, Associate Professor of German and Russian Languages and Literatures Frank Sciacca was announced as the Christian A. Johnson Excellence in Teaching Professor at Class & Charter Day in May.

As described in the Faculty Handbook, appointment to a named chair "is an honor reflecting the special distinction that the holder of the Chair brings to the College and his or her profession."
A. T
odd Franklin holds a doctorate from Stanford University. He teaches courses on existentialism, Nietzsche, and critical cultural studies and is a past recipient of the Class of 1963 Excellence in Teaching Award.
Franklin's research focuses on the existential, social, and political implications of various critical and transformative discourses aimed at cultivating individual and collective self-realization. The author of several scholarly works on the social and political import of various forms of existential enlightenment, Franklin is also the co-editor of a volume titled Critical Affinities: Reflections on the Convergence between Nietzsche and African American Thought.
The Sidney Wertimer Professorship was established "to honor a professor who exhibits special concern for advising students beyond the usual categories of teaching and scholarship."
Jinnie Garrett conducts research into the microbial diversity of unusual environments using molecular genetics.
Recent projects, conducted with undergraduate students, include the analysis of bacteria and fungi in the waters of Green Lake, Fayetteville, N.Y., and in sediments from Hughes Bay in Antarctica. She teaches courses in genetics, genetics and society and molecular genetics. Garrett also works to increase the inclusion of ethical, social and global issues in science courses, with particular focus on the ethical, social and legal implications of advances in genetics.
Garrett completed a Ph.D. in biochemistry and biophysics at Texas A & M University, and a post-doctoral fellowship at CalTech. She has published articles in numerous journals including the Journal of Bacteriology, Journal of Cell Biology, and Genetics. Garrett has been awarded grants from the National Institutes of Health, National Science Foundation, and several private foundations for both her laboratory research and for the support of institutional initiatives.
In 2012-2014, Garrett was on leave from Hamilton and served as dean of the faculty at the Asian University for Women in Chittagong, Bangladesh.
The Kenan Professorship was established "to support and encourage a scholar-teacher whose enthusiasm for learning will broaden the learning process and make an effective contribution to the undergraduate community."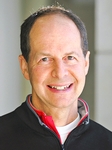 Todd Rayne received his doctorate in geology from the University of Wisconsin-Madison, and before that he worked in the petroleum and environmental consulting industries.
Rayne's current research involves using numerical models to predict the impacts of urbanization on ground water flow systems. He also is involved with modeling ground water flow through fractured aquifers and wellhead protection studies. Rayne authored two solution manuals for hydrogeology textbooks and has published papers in Hydrogeology Journal, Nordic Hydrology, and Northeastern Geology and Environmental Science.
The purpose of The J. W. Johnson Family Professor of Environmental Studies is "to advance the research and teaching of the physical sciences within the overall scope of Environmental Studies."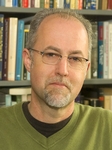 Thomas Wilson, who joined the Hamilton faculty in 1989, earned his Ph.D. from the University of Chicago. Wilson also studied in Taiwan, at the Inter-University Program for Chinese Language Studies (or Stanford Center), and in the graduate department of history at the National Taiwan University.
This year he was awarded a fellowship for a National Endowment for the Humanities (NEH) summer seminar on Daoism at the University of Colorado, Boulder.
Wilson went to Taiwan in 1984 on a Department of Education Fulbright-Hays scholarship to conduct research for his dissertation and in 1992-93 conducted research in the PRC on a Fulbright.
He has been a member of the School of Historical Studies at the Institute for Advanced Study, Princeton, N.J., and he has received a National Endowment for the Humanities Fellowship.
Wilson has written extensively on Confucian ritual and the cult of Confucius and is a board member of the Society for the Study of Chinese Religions. He co-authored Lives of Confucius (Doubleday); the Chinese University Press will publish a Chinese translation next year. He also edited On Sacred Grounds: Culture, Society, Politics, and the Formation of the Cult of Confucius (Harvard, 2003), to which he also contributed two chapters.
The McCormack Chair supports a professorship in any field chosen by the president in consultation with the vice president for academic affairs/dean of faculty.