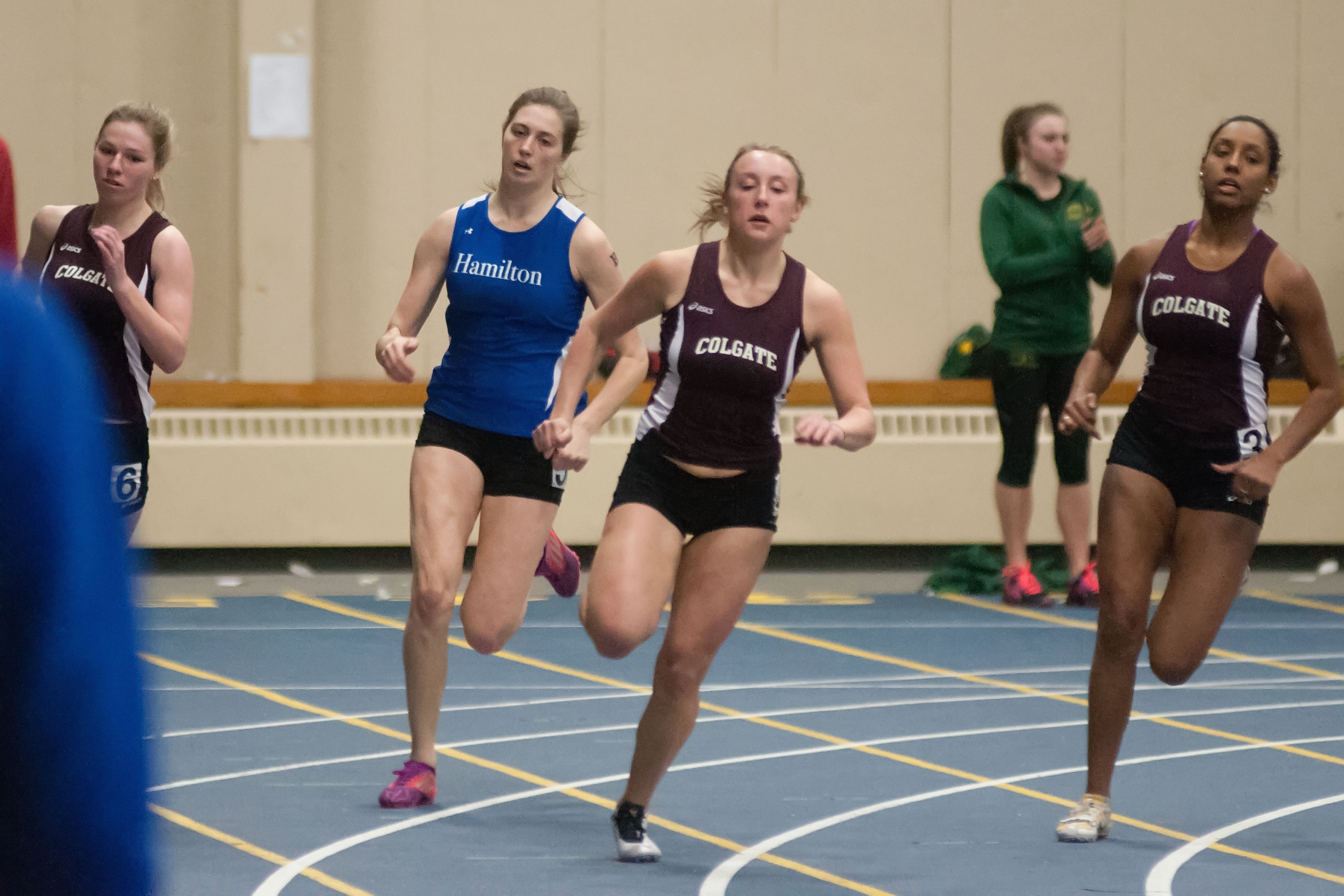 The Hamilton College women's track & field team competed at SUNY Brockport's Midseason Classic on Saturday. The Continentals scored 37 points, good for eighth place in the 13-team standings.

Complete results

Four of Hamilton's five scoring efforts were second-place finishes. Lindsay Heyer '17 was second in the 3,000-meter run, qualifying for next month's ECAC Division III Indoor Championships with a time of 10:57.38. Hanna Jerome '18 was second in the 800-meter run (2:21.11) and also qualified for the ECAC Championships.

Jerome ran on the Continentals' runner-up 1,600-meter relay, joining Samantha Buttrick '17, Krystina Choinski '15 and Mattie Seamans '18 to post a time of 4:23.06. The distance medley relay of Elizabeth Perry '18, Buttrick, Caitlin Anthony '18 and Abby Uehling '18 was second in 13:49.48.

Yuwen Michelson '17 finished fourth in the long jump with a mark of 5.06 meters (16 feet, 7.25 inches).

The Continentals compete at Colgate University's Class of '32 Invitational next Saturday, Feb. 14.