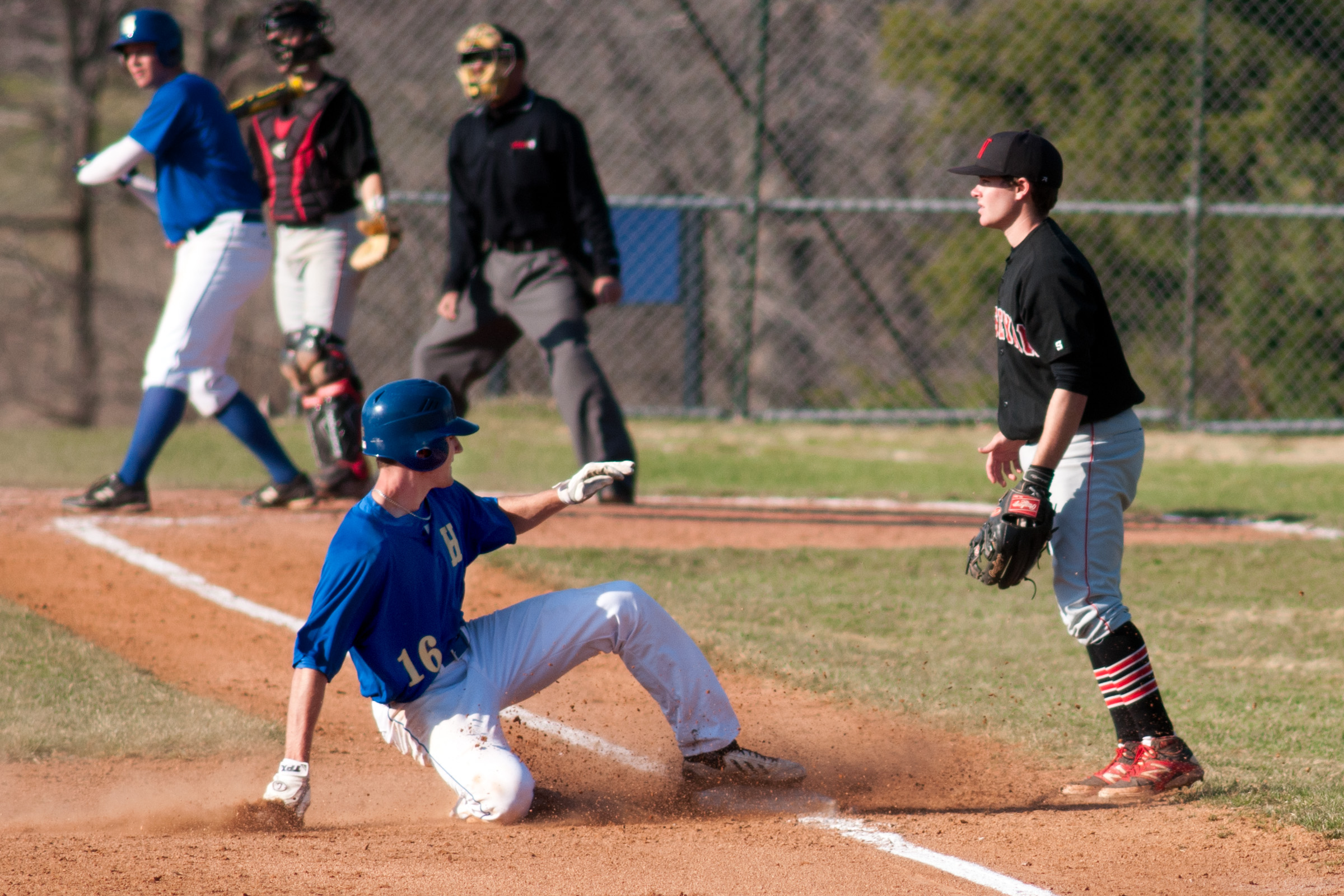 The Hamilton College men's track & field team hosted the 2015 Hamilton Indoor Invitational on Saturday at the Margaret Bundy Scott Field House. Joe Jensen '15 was part of three of the team's four first-place finishes at the non-scoring meet.

Complete results

Jensen won the 200-meter dash in a time of 22.27 seconds, which ranks second in Division III this winter. Jensen already owns Division III's fastest performance in the 400-meter dash; he won that race Saturday in 49.61 seconds. His day also included a runner-up showing in the 60-meter dash (7.11 seconds).

Jensen also ran the opening leg of the Continentals' winning 800-meter relay, which posted a time of 1:33.68. Eli Saucier '18, Max Newman '16 and Leonard Kilekwang '16 rounded out the quartet. Saucier placed ninth in the 200 meters (23.60 seconds).

Preston DeLaurentis '18 and Jon Stanhope '18 won the triple jump and 1,000-meter run, respectively. DeLaurentis cleared 43 feet, 2.25 inches and Stanhope crossed the line in 2:44.69.

Daniel Baer '15 ran the mile in a personal-best 4:35.36, good for second place. Christian Belardi '18 finished the 60-meter hurdles in 8.71 seconds, good for second place. Sam Pastore '18 was runner-up in the 500-meter dash with a personal-best time of 69.94 seconds and Grant Whitney '17 finished second in the 800-meter run, clocking a season-best 1:59.53. Peter DeWeirdt '18 was second in the 3,000-meter run, finishing in 9:05.57.

Pastore and Whitney joined Nate Somes '16 and Matthew McCarron '17 to take second in the 1,600-meter relay, recording a time of 3:37.25.

Dylan Berardelli '16 posted Hamilton's top field event showing, finishing fourth in the 35-pound weight throw (14.89 meters/48 feet, 10.25 inches).

Three Continentals notched top-10 finishes in the 3,000-meter run: Harry Sullivan '16 was third in 9:05.77, David Freeman '16 took seventh in 9:16.89 and Evan Abelson '16 placed eighth in 9:18.96.

Jack Pierce '17 took third in the 5,000-meter run (16:14.25) and Andrew Sinclair '18 finished eighth in the mile run (4:47.63).

Stanhope's first-place finish in the 1,000 meters was one of Hamilton's four top-10 performances in the race; David Kibazo '18 finished fourth (2:48.58), Baer was fifth (2:49.34) and Erich Wohl '18 was eighth (2:53.64).

The Continentals compete at SUNY Brockport's Mid-Season Classic on Saturday, Feb. 7.