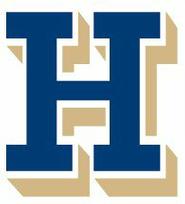 Four members of Hamilton College women's crew are 2014 Collegiate Rowing Coaches Association (CRCA) National Scholar-Athlete selections.

2014 CRCA National Scholar-Athletes

Hideko Nara '15 (New York, N.Y./The Dalton School), Jessica Pedersen '15 (Wellesley Hills, Mass./Wellesley HS), Heather Piekarz '16 (Southborough, Mass./St. Mark's School) and Leah Sorensen '14 (Minneapolis, Minn./St. Paul Academy & Summit School) are Hamilton's recipients. The four honorees are the most in one year in program history. Nara and Pedersen also received recognition in 2013.

All student-athletes are required to be in her second, third or fourth year of eligibility, rowed in her institution's NCAA eligible boat(s) for a minimum of 75 percent of the current spring races or racing in a regional conference event and the head coach of the institution was a member in good standing of the CRCA as of May 1, 2014. Everyone has a cumulative grade point average of 3.5 or better for her career (through the fall semester for the current competition year).

Sorensen and Pedersen rowed for the varsity 8 this spring. Nara rowed for the second varsity 8 and Piekarz was a coxswain. Hamilton was ranked 11th in the USRowing/CRCA Division III Top 15 poll that was released on May 14 and third by the NCAA in the final varsity 8 and team rankings for the New York Region.