Franklin Participates in World Congress of Philosophy
---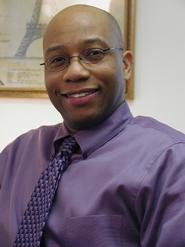 Professor of Philosophy A. Todd Franklin presented an invited paper at the XXIII World Congress of Philosophy held Aug. 4 -10 in Athens, Greece.
The World Congresses of Philosophy are organized every five years by the International Federation of Philosophical Societies. One of the primary aims is to bring together representative philosophers from around the globe to reflect on the tasks and functions of philosophy in the contemporary world.
In keeping with this aim, Franklin presented "The Art of Alain Locke's Cosmopolitan Praxis: A Three-Pronged Prescription for Social Change." Franklin focused on Locke's conception of the psychologically and socially transformative power of aesthetic self-expression as a pragmatic response to the malignant problem of American racial prejudice.