Franklin Publishes Book Chapter
---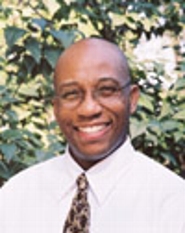 Associate Professor of Philosophy A. Todd Franklin has published a chapter titled "Unlikely Allies: Nietzsche, Locke, and Counter-Hegemonic Transformation of Consciousness" in the book Philosophic Values and World Citizenship: Locke to Obama and Beyond (Lexington Books, a division of Rowman and Littlefield).

Each of the contributors to this volume focuses on the philosophy of Alain Locke—the central promoter of the Harlem Renaissance, America's most famous African American pragmatist, and the cultural referent for Renaissance movements in the Caribbean and Africa—and places him in conversation with a leading philosopher or cultural figure of the modern world. In particular, the contributors compare and contrast Locke's views on values, tolerance, cosmopolitanism, and American and world citizenship with philosophers and leading cultural figures ranging from Aristotle, Immanuel Kant, James Farmer, William James, John Dewey, José Vasconcelos, Hans G. Gadamer, Friedrich Nietzsche, Horace Kallen, Leroi Jones (Amiri Baraka) to the cultural and political figure of Barack Obama.
Franklin's chapter explains the ways in which Locke and Nietzsche are theoretically conversant in virtue of their philosophical endeavors to transform the ways we comprehend and approach cultural values. Moreover, Franklin calls well-warranted attention to the ways both figures theorize the contingent and mutable character of cultural values in an effort to herald and cultivate a powerfully counter-hegemonic critical consciousness.

The book is edited by Jacoby Carter and Leonard Harris.