Gender and Antiquity Expert to Give Winslow Classics Lecture
---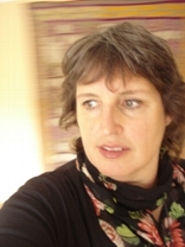 Kate Cooper, professor of ancient history at the University of Manchester (UK), will give the Winslow Lecture at Hamilton College on Thursday, Jan. 27, at 4:10 p.m., in the Kennedy Auditorium, Science Center. The lecture "City, Empire, Family Belonging and Resistance in the Prison Diary of Perpetua of Carthage," is free and open to the public.
Cooper, who holds degrees from Wesleyan, Harvard and Princeton, is best known for her work on gender and family in late antiquity. Her publications include The Virgin and the Bride: Idealized Womanhood in Late Antiquity and The Fall of the Roman Household; a book for the general reader, Early Christian Women, is scheduled for publication later this year. Cooper is director of the Centre for Late Antiquity at Manchester, where she leads a multi-year collaborative research project, "Constantine's Dream: Belonging, Deviance, and the Problem of Violence in Early Christianity," which is funded by the Research Councils UK.
Perpetua of Carthage, who died in 203 CE, is remembered not only as one of the most extraordinary female writers of Roman antiquity, but also as one of the only early Christian martyrs to leave an account of her experiences, up to the eve of her execution. Her prison diary explores the tensions and contradictions faced by a Roman daughter who is also a Christian martyr.
Cooper's talk will address the connections she makes between resisting authority within the household and resisting the expectations placed on her by religious and civic authorities as an inhabitant of Roman North Africa.
The lecture is sponsored by the departments of Classics and Religious Studies. For more information contact Carl Rubino (315) 859-4283, crubino@hamilton.edu in the Department of Classics.