Goldberg Participates in Program on Chinese Cultural Identity
---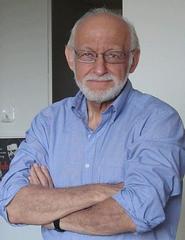 Associate Professor of Art History Stephen Goldberg delivered two presentations about tradition and modernity and participated in a panel discussion at the Summer Institute on The Silk Road: Early Globalization and Chinese Cultural Identities, held May 24-June 25 at the East-West Center in Honolulu.

Goldberg's first presentation, "The Intimate Universe," consisted of two parts: "Landscape as Social Correlative and the Subtle Art of Dissent" examined the changing forms and functions of traditional landscape painting in the Northern and Southern Song dynasties (960-1279). "Landscape as Cartography of the Reclusive Self" was a discussion of the central importance of the practice of Chinese calligraphy in the art of the scholar-painter in the Yuan dynasty (1279-1368).

"On the Translocality of Culture in a Globalizing China," Goldberg's second presentation, examined the impact of the transnational cultural forces emanating from the West on contemporary Chinese visual art in the post-Mao era. This was made possible during the Era of Reform, ushered in by Deng Xiaoping in 1978, that marked the beginning of China's entrance into the emerging global economy after decades of self-isolation. Goldberg argued that there are two overarching tends or concerns that bind the diverse experiences of contemporary artists in China: the search for a distinctive Asian Modernity (distinctive from the West) and the formation of an authentic national cultural identity.

Goldberg also participated in a panel discussion with professor Victor Mair of the University of Pennsylvania, and professor Tansen Sen of Baruch College.