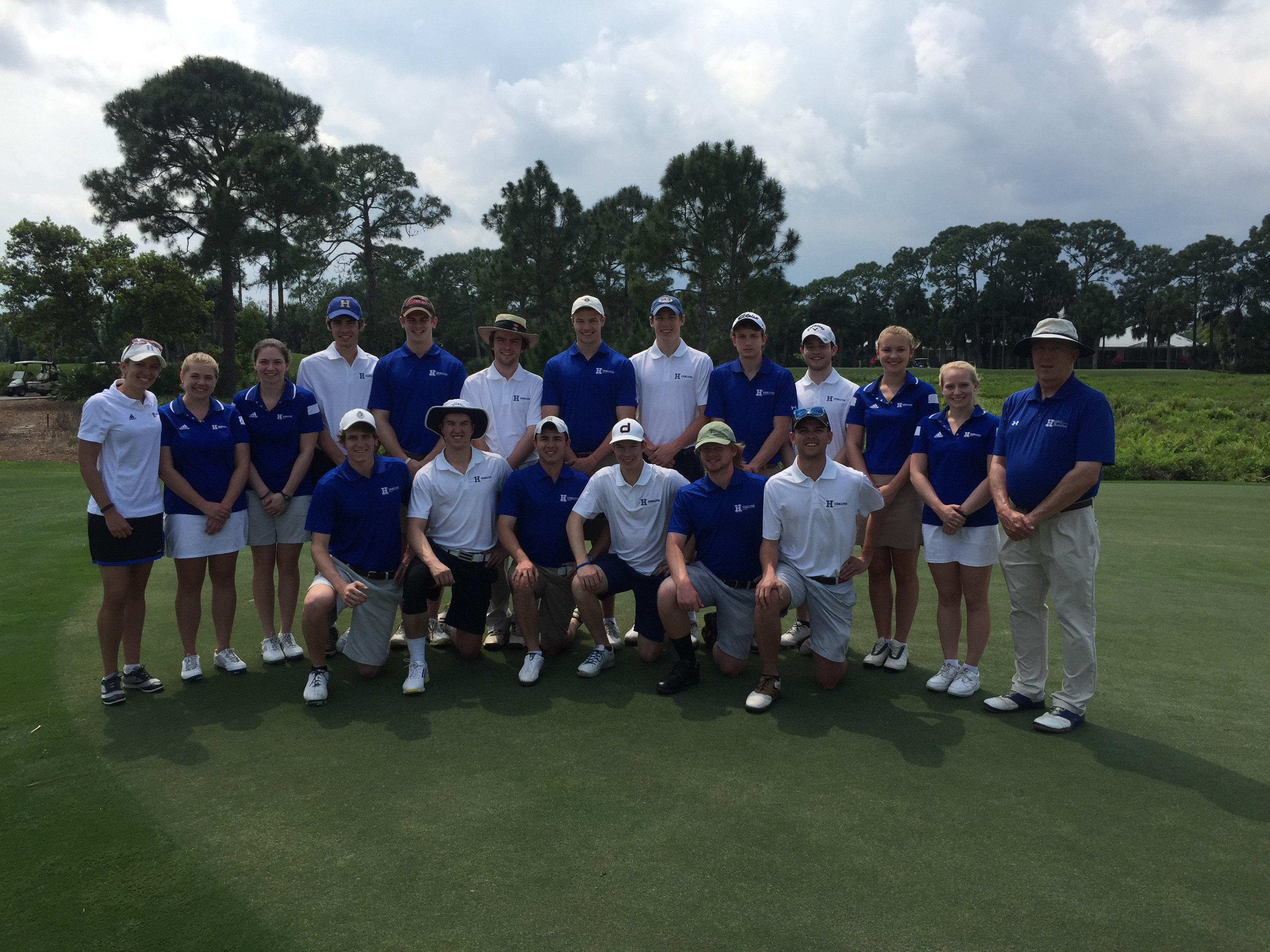 The Hamilton College men's and women's golf teams competed against St. Lawrence University's golf teams at St. Lucie Trail Golf Club in Port St. Lucie, Fla., on Thursday.

St. Lawrence edged Hamilton 3-2 in a match-play format that featured five foursomes. The top two men's players from each team squared off against each other, as did the top two women's players from each team. The next two groups were comprised of the No. 3 and 4 players from each squad. The final pairing matched St. Lawrence's fifth player from their men's and women's teams against Nos. 5 and 6 from the Continentals' men's team.

The formats for the 18-hole round were best ball for the first four holes, alternate shot for holes five through eight and Texas scramble for holes nine through 12. In a Texas scramble, the best drive of the two partners play their own ball through the completion of the hole.

The scramble format was used for holes 13 through 16 and it went back to best ball for the final two holes if the match needed a tie-breaker.

Riley Burgess '18 and Gipper Gailor '15 won their match for Hamilton on the men's side while Katie Veasey '17 and Charlotte Chandler '17 captured the other team point for the women.

The Continentals are off until at least Saturday, April 4, on both the men's and women's side. The Hamilton men take part in the Utica College Spring Invitational at Skenandoa Club and the women play at the Country Club of Ithaca.