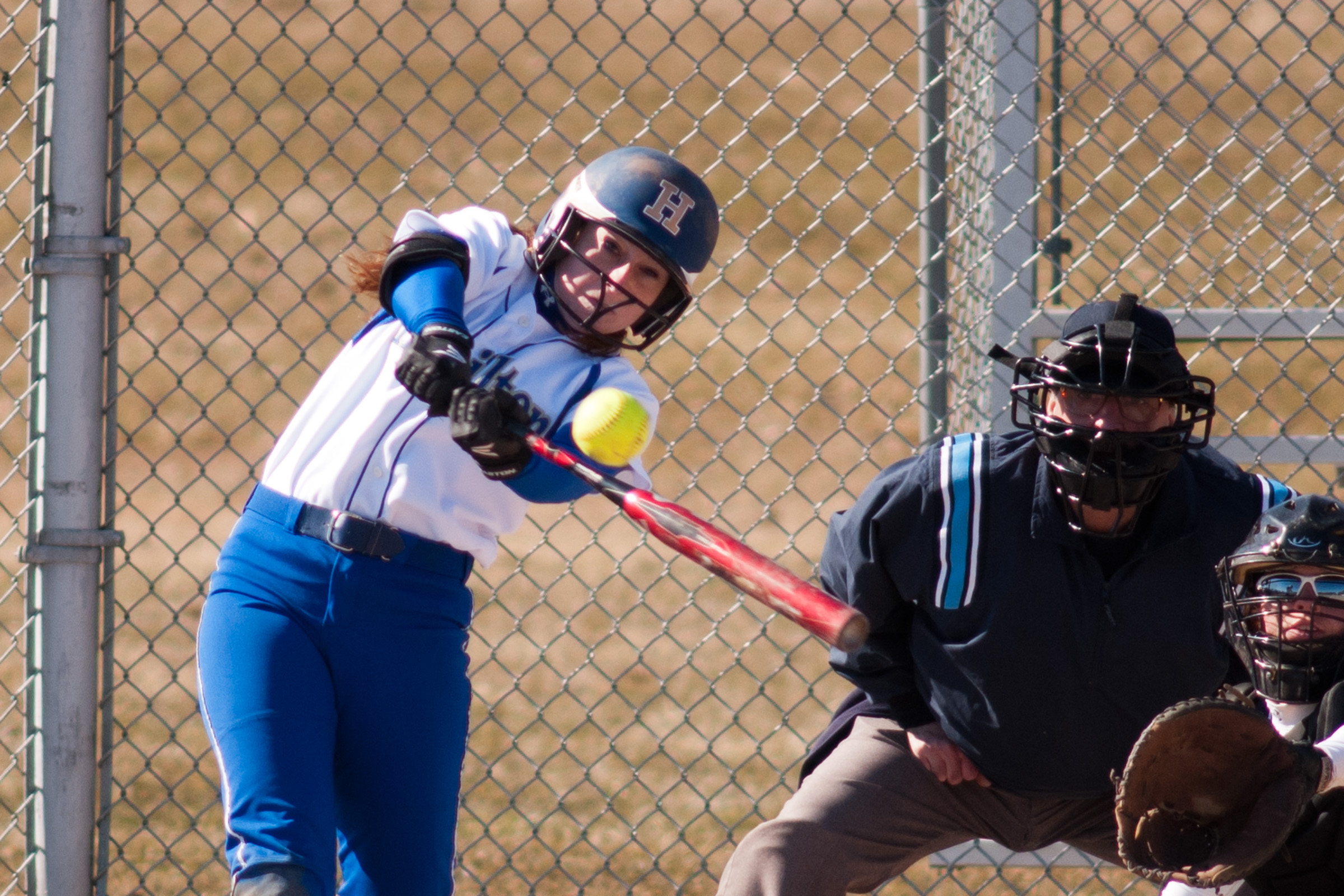 Hamilton College's Olivia Gozdz '16 (Darien, Conn./Darien HS) has been selected for the 2015 NESCAC Softball All-Conference Team.

2015 NESCAC Softball All-Conference Team

The center fielder was voted to the first team for the second time in her Hamilton career as she previously made it in 2013. Gozdz is one of 23 athletes honored by the NESCAC on the all-conference team. She was named the conference's player of the week back on March 23.

Gozdz is ranked fifth in the conference with a .413 batting average, sixth with a .633 slugging percentage and seventh with a .467 on-base percentage. She is tied for the NESCAC lead with a team-record 15 doubles, is sixth with 69 total bases, seventh with 45 hits and ninth with seven stolen bases. Gozdz leads the Continentals with 24 runs scored, 25 RBI and three home runs. She handled 47 chances in the outfield without committing an error.

For her 91-game career, Gozdz is batting .408 with 117 hits, and already holds the program record for doubles with 34. She has scored 58 runs and driven in 53.

Gozdz helped Hamilton to a tie for third place in the NESCAC West Division standings with a 5-7 record. The Continentals finished with an overall record of 15-17, and the 15 wins tie a team record for most in a season.