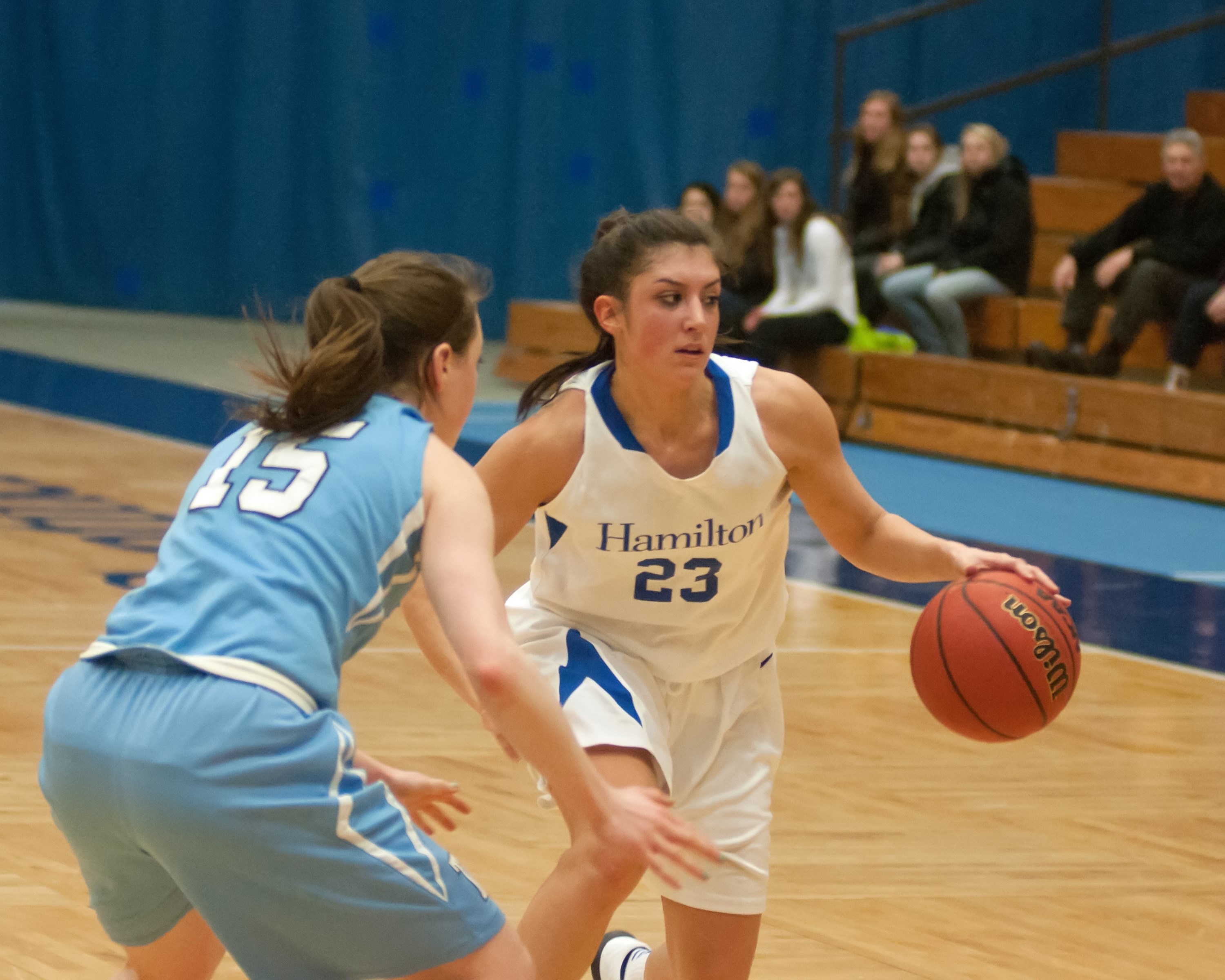 Sam Graber '16 (Roseland, N.J./Gill St. Bernard's School) of the Hamilton College women's basketball team has been named to the All-Northeast Region Team by D3hoops.com. Graber was a third-team selection at forward.

2015 D3hoops.com All-Northeast Region Team

A three-year starter, Graber is the first women's basketball player to earn all-region recognition since Sydney Fasulo '09 and Pumla Sathula '08 in 2007. The program's first first-team NESCAC all-star, she led the team and the conference in scoring, averaging 17.6 points per game. Graber also led Hamilton in rebounding (9.5 rpg), steals (44) and field goal percentage (42 percent). She ranked second in assists (52), 3-point baskets (36) and 3-point field goal shooting (32.7 percent). She's the NESCAC's third-leading rebounder and ranks fifth in steals.

Graber is a two-time NESCAC Player of the Week, including once this year, and has collected 17 career double-doubles. She's started all but one game over her three-year career, averaging 14.1 ppg while collecting 530 rebounds, 123 assists and 113 steals. She'll enter her senior season 10 points away from becoming the program's 10th 1,000-point scorer.