Gries Presents at Joint Mathematics Meetings
---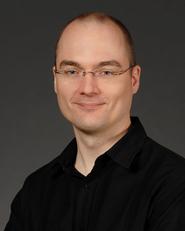 Visiting Assistant Professor of Mathematics Daniel Gries spoke at the annual Joint Meetings of the American Mathematical Society and the Mathematical Association of America held in Washington, D.C., in January. In his talk, Gries presented web-delivered instructional materials that he programmed in Adobe Flash.
One application allows students to plot L-system fractals, which are generated by simple arrangements of line segments. Another application allows students to select and plot two-dimensional slices of a four-dimensional fractal known as the Mandelbrot-Julia Set. The applications, available
here
are designed to encourage exploration and include user interfaces which allow both mathematical and aesthetic control of the ouput.