Ham & Legs Fun Run/Walk is a Hit
---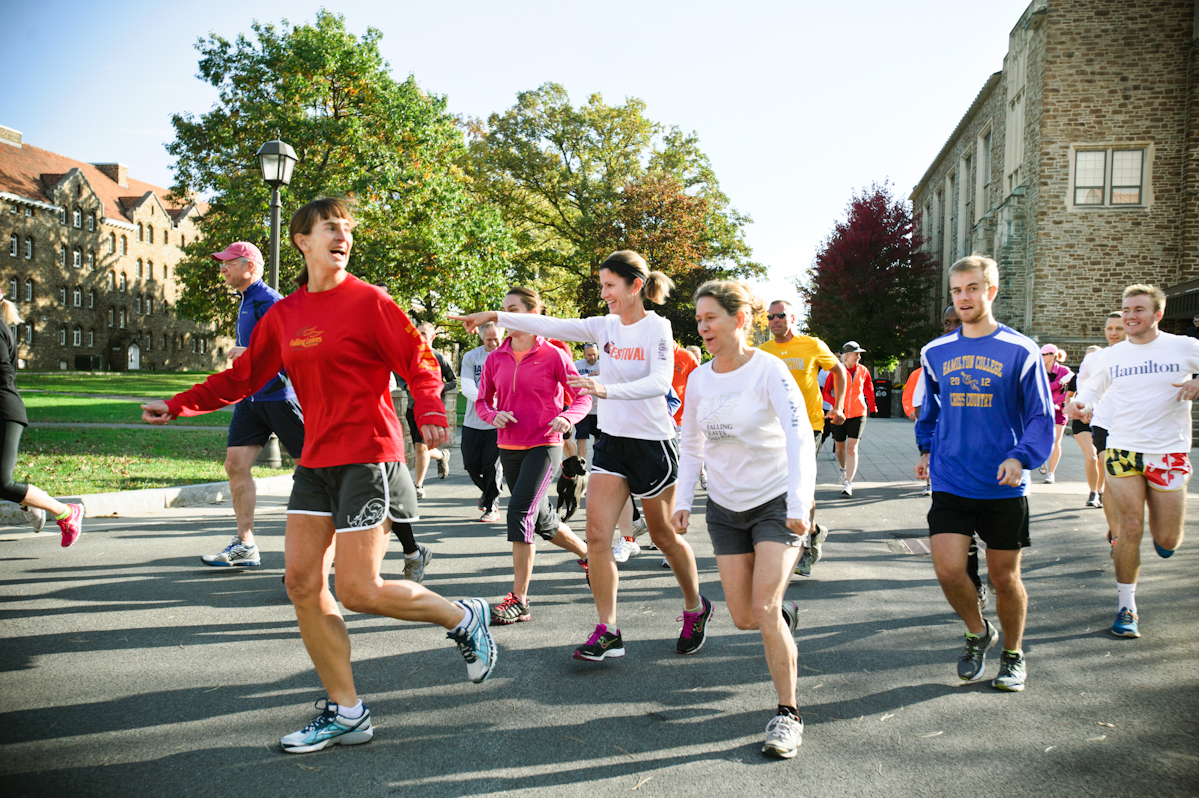 The sun was shining and temperatures were crisp on Oct. 11 for the inaugural Ham & Legs Fun Run/Walk sponsored by the Staff Assembly's Wellness Committee. Ninety employees and students participated in the event that included a 5K walk, a 5K run, and 2-mile walk and a 1-mile walk. All events were non-competitive and not timed.
Wellness Committee member Linda Michels commented, "Thanks to the fine work of the members of the ad hoc Wellness Committee and Mother Nature, the first Ham & Legs 5K Fun Run/Walk was a huge success. We had picture-perfect weather for a great gathering of community members who walked and ran together around campus and through the Kirkland Glen.

Michels said the committee has received comments that include "well organized," "easy to follow course," "great food," "great music," and "love the t-shirts."
The Committee would like to extend thanks to all the volunteers who helped guide the runners and walkers through the course, Sports Medicine for providing the water station and EMTs, Campus Safety for manning the crosswalk, The No Name Band and their opening duo for the great music, Bon Appetit, Yvonne Schick for designing the posters, Dave Thompson for providing the door prizes, and Physical Plant for providing the equipment to mark the trail.
Michels concluded, "We look forward to doing it again next year."