Hamilton Against Hunger lauded in Huffington Post article
---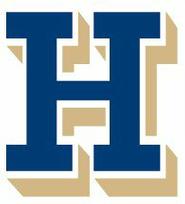 Hamilton Against Hunger, a program started by Hamilton College men's lacrosse alum Corbin Brown '11 in 2009, was included in a recent Huffington Post article titled "Twenty Athletes Who Are Changing the Way We Eat".

Link to Story

The list was written and compiled by Danielle Nierenberg and Eve Andrews and posted on July 30. The list (in alphabetical order) represents the efforts by athletes around the world to fight hunger, malnutrition and obesity.

Brown was just a sophomore when he approached Hamilton's Director of Outreach and Orientation Amy James and College Chaplain Jeff McArn with his idea. The three of them met with Bon Appetit general manager Pat Raynard. Bon Appetit provides food services to the College.

After the meeting with Raynard and other members of food services, Brown was given the green light to proceed with his plan. As much as a quarter of the food prepared at Hamilton's dining halls some days during the academic year is not used. The food that isn't consumed is packaged, frozen and picked up twice a week by the Utica Rescue Mission, which meets members of a Hamilton team at two dining halls. Approximately 200 pounds of food is salvaged every week. The initiative is completely run by student-athletes.