Hamilton Athletes Take a Polar Plunge
---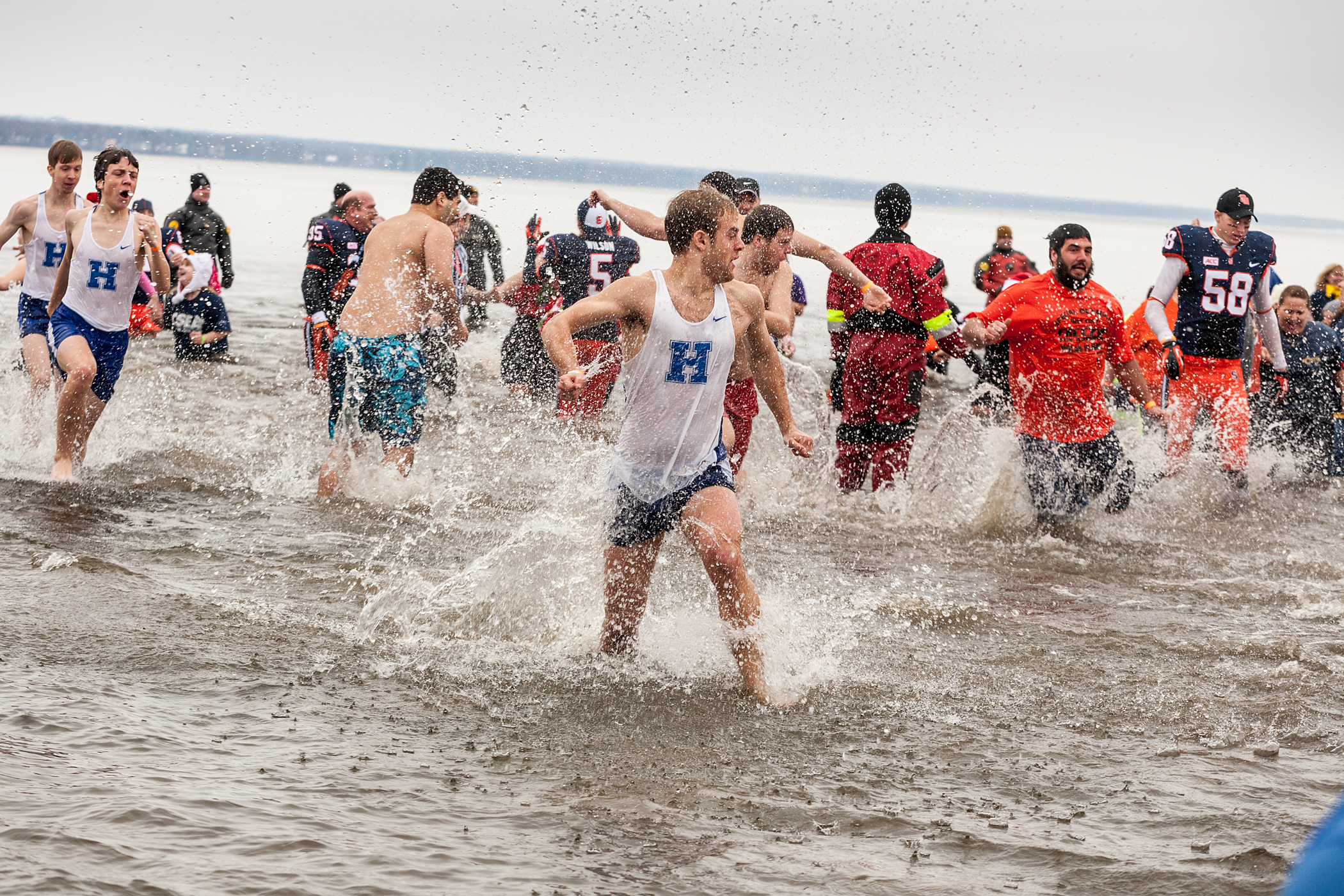 A number of Hamilton student-athletes braved icy cold conditions on Dec. 8 to participate in the 7th annual Oneida Shores Polar Plunge to benefit Special Olympics New York. The event took place in Brewerton on Oneida Lake.
The men's cross country team raised $986 as a team and was 15th overall in fundraising by teams entered.
Dan Baer '15, one of cross country's Polar Plunge participants, commented, "With everyone there for such an incredible cause we all fed off of one another's energy and it almost felt like the start of one of our races. The water itself was freezing but I think my energy and excitement dulled the pain except for my feet which were frozen for the better part of the return trip to Hamilton. I imagined it would be cold but words cannot describe how cold it truly was," said Baer. "Everyone is very excited to do this again next year and we look forward to setting our fundraising goals even higher!"
The men's crew raised approximately $210 online, and others donated more at the event.
Max Geiduschek '14 reported that about 15 members of the crew jumped into the lake. "The worst part was that a lot of us did not bring flip flops or sandals to wear to run into the water, so our feet got really cold while waiting barefoot on the frosted beach. A lot of other people only 'walked' into the lake," he said, "but we decided to test our limits and risk hypothermia and dived into the lake. I hope this continues in the future, it was a fun way to get my Sunday started and all for a good cause," Geiduschek remarked.