Hamilton Awarded Fulbright-Hays Project Abroad Grant
---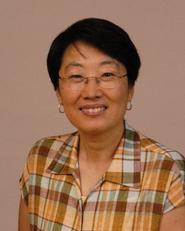 Hamilton College received the largest award among 23 Fulbright-Hays Group Projects Abroad international education grants recently announced by the U.S. Department of Education. Hamilton was awarded $671,975 in federal funds to support the project "The ACC Intensive Language Training Program for Students and Language Professionals." It will be managed by Hong Gang Jin, the William R. Kenan Professor of Chinese, and Associated Colleges in China (ACC) general director.
The grant is for two years, with the first year funded at $308,745 and the second at $363,230. Hamilton is the only institution in New York State to receive this education grant.
The ACC Intensive Language & Culture Program in Beijing is a Chinese language program administered by Hamilton College and hosted by Minzu University of China (MUC) in Beijing.
The total ACC language project cost is $1,059,435 with federal money covering 63 percent of that. Hamilton College and the Associated Colleges in China will contribute $387,460 or 37 percent of the total costs, to the project over two years.
Dean of Faculty Patrick Reynolds remarked, "This Department of Education grant, from the International and Foreign Language Education program of the Office of Postsecondary Education, is not only significant support for the Associated Colleges in China program and affirmation for the work of our Chinese language faculty who run it, but a testament to the program's reputation and success among the country's foreign language programs. It reminds us of Hamilton's historical strength in foreign language study," he commented, "and especially in foreign language study abroad."
The grant will allow Hamilton's ACC to continue to experiment with innovative program models, such as experiential learning, performance-based curriculum and participatory instructional strategies. In addition, the award will provide 44 fellowships, instructional support and international travel to enable American students to engage in advanced Chinese language studies in China and become competent speakers in the global market.
Jin explained that the grant will provide the financial means for many U.S. students to participate in study abroad programs in China; help ACC to continue to experiment innovative and cutting-edge learning theories and program models; allow the field to recognize that Hamilton College is the leader of foreign language education; and contribute to American's global competitiveness by graduating competent speakers of Chinese language.
Jin said, "It is gratifying for me to receive such a generous grant for the second time. After receiving the Luce grant, and the previous Fulbright-Hays GPA grant, I've been working with my ACC team in searching for the most innovative and effective ways to help students obtain the Chinese language and culture competency in the shortest possible time. By receiving this grant," she added, "we are allowed more resources and opportunities to continue to design and build the best program models for American students."