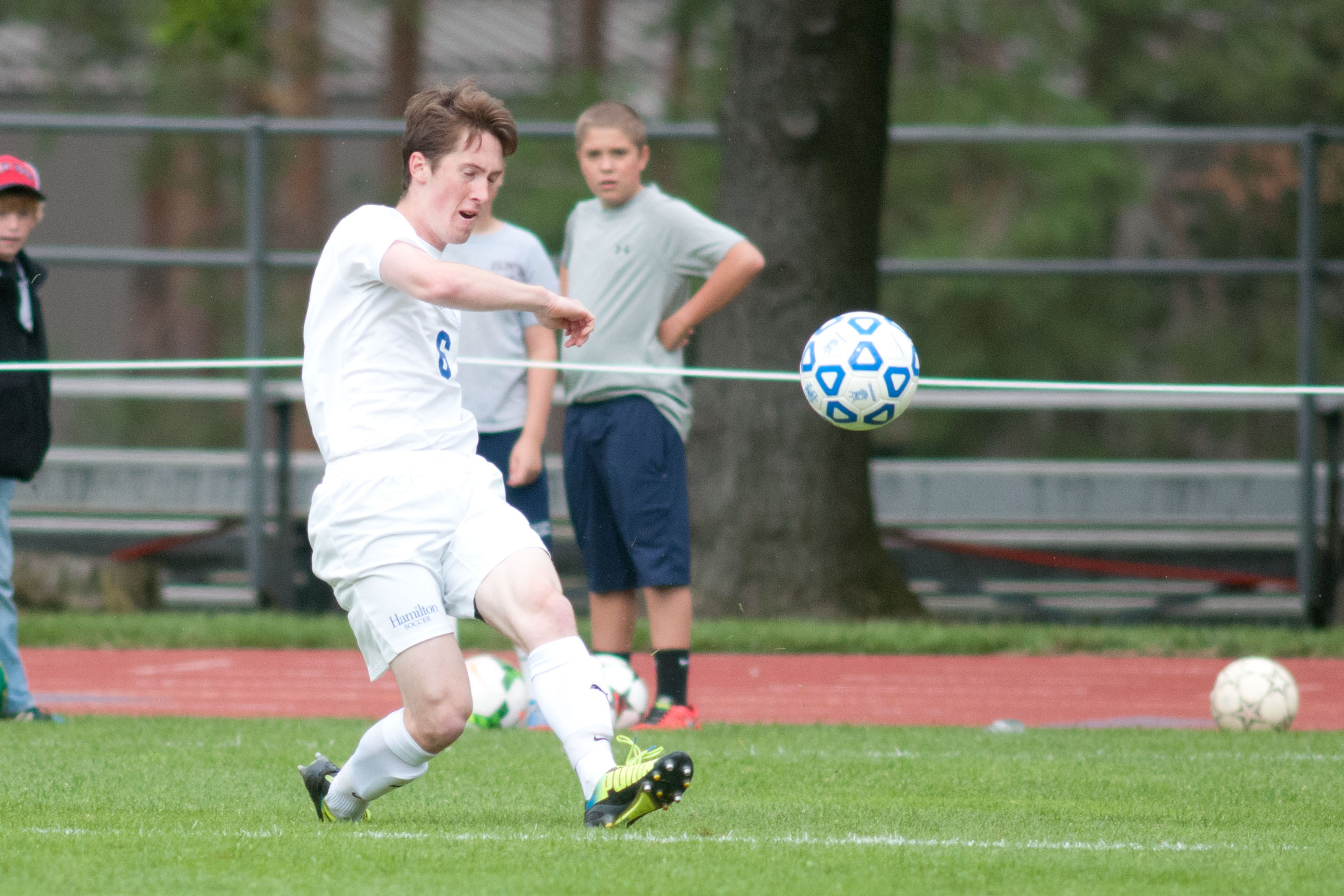 The Hamilton College men's soccer team (1-0-0) opened its season Wednesday, beating host SUNY Oswego (1-2), 3-0. The Continentals have lost just one season-opener in the past 14 years, posting a 10-1-3 record in those games.

Box score

Alec Talsania '17 led the Continentals with a goal and an assist and Hamilton's defense held the Lakers to four shots as Harris Pollack '17 collected his first collegiate shutout.

Griffin Abbott '15 opened the game's scoring in the seventh minute, gathering a ball ricocheting in the box and putting a low shot inside the post for his sixth career goal. Talsania picked up his first collegiate assist on the play.

The Continentals added to their lead 19 minutes later when Talsania, who scored his only other career goal in last year's season-opening win over Oswego, scored on a low shot to the right of Laker goalkeeper Todd Lawson '16. Bayard Geeslin '16 assisted on Talsania's goal.

Dan Kraynak '15 scored the game's final goal, beating Lawson on a penalty kick 23 minutes into the second half. Hamilton outshot the Lakers 14-4 with Pollack needing to make just one save in the win. Lawson finished with eight stops.

The Continentals open NESCAC competition Saturday with a 1:30 p.m. home game against Trinity College. The Lakers play a non-league game at Nazareth.