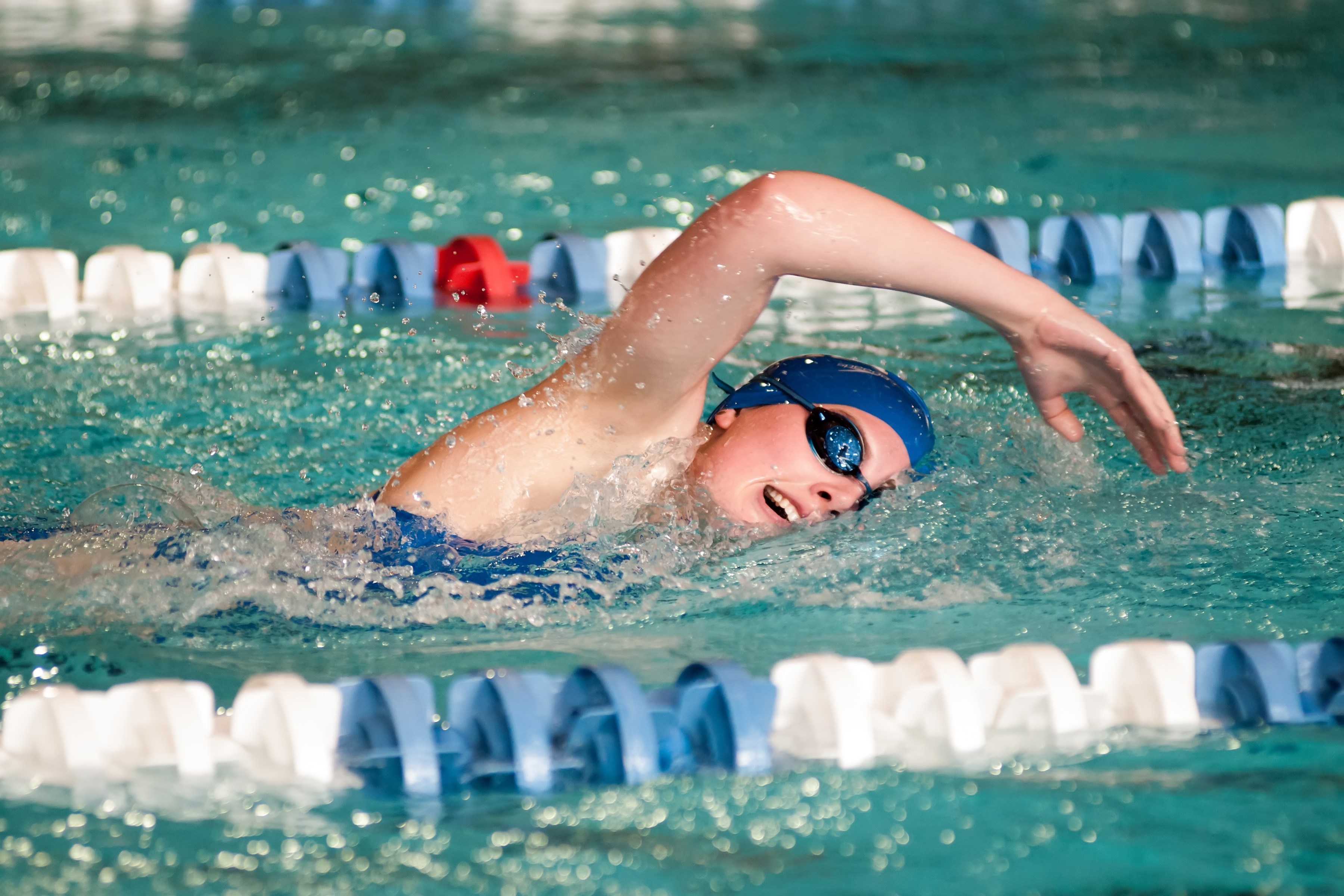 Hamilton College women's swimmers and divers finished first in 12 out of 13 events and the Continentals cruised to an easy 164-54 dual meet win against Skidmore College at Hamilton's Bristol Pool on Wednesday.

Results

The Continentals (5-1 overall) kicked off the meet with a victory in the 200-yard medley relay. Emma Raynor '18, Lauren Halladay '16, Irina Rojas '18 and Sarah Hooper '16 posted a time of 1:57.14.

Raynor was a winner in the 200 individual medley (2:22.11) as she edged teammate Elizabeth Barry '17 (2:22.52) by less than a second. Hannah Mooney '17 finished first by more than two seconds in the 200 freestyle (1:59.62).

Lauren Klei '18 triumphed in the 50 free (25.96 seconds) by more than a second and cruised in the 500 free (5:26.21). Klei led off the 200 free relay that finished with a top time of 1:43.26. Jessie Halladay '18, Mooney and Sarah Hooper '16 rounded out the quartet.

Erin Lewis '18 captured the top spot in the 1,000 free (11:43.16) and the 100 breaststroke (1:11.11). Madeleine Lepesant '19 won the 100 butterfly (1:02.21) by more than two seconds.

Jessie Halladay edged older sister Lauren in the 100 free with times of 57.24 and 58.02 seconds, respectively. Anya Nugent '18 was runner-up in the 100 backstroke with a time of 1:05.02.

Sarah Pickup '19 swept the diving events. Pickup posted a score of 217.95 points in the 1-meter springboard and finished with 200.78 points in the 3-meter board.

Hamilton travels to Union College for another dual meet on Saturday, Jan. 23, at 2 p.m.