Hamilton Choir Sings its Way Through Italy
---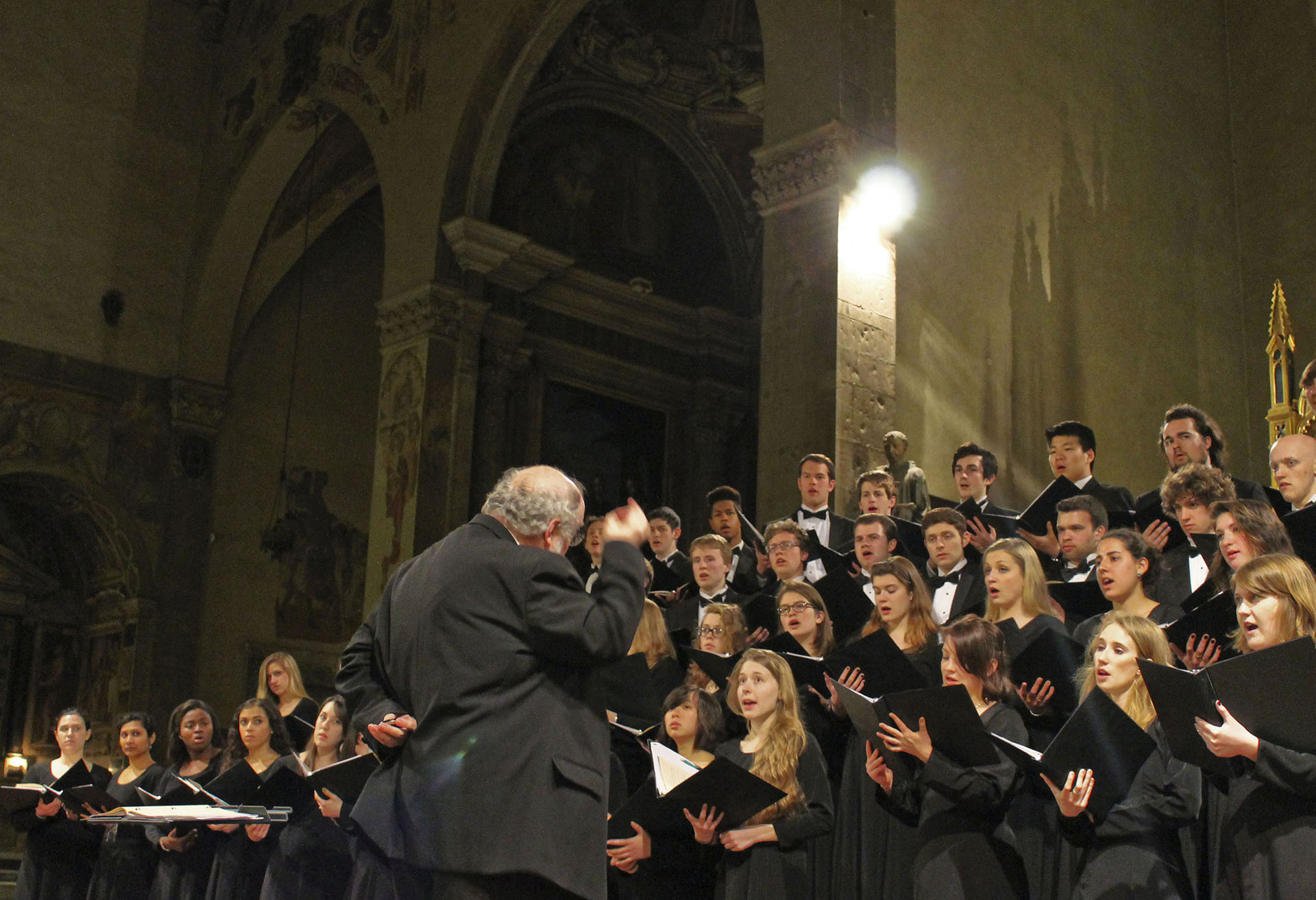 As is its every-four-years tradition, the Hamilton College choir is spending part of its spring break performing in Italy. The students are on the choir's eighth European concert tour under the direction of G. Roberts Kolb, professor of music and director of choral music at Hamilton. While the choir tours a region of the United States every March, the European tour is a special privilege that comes only once every four years.
This year the 73 members of the choir embarked on their European travels on March 16, performing in Ferentino, Perugia and Florence. The Hamilton choir presented a joint concert in Chiese Collegiata with the San Jacopo Chorale, S. Maria a Monte, and participated in masses in Basilica Santo Spirito in Florence and at Basilica San Marco, Venice.
In alternating years the choir tours the Midwest, East and South during spring recess.
Senior choir member Andrea Wrobel shared the photos in this story.