Hamilton Closing at 5 p.m. on Monday, Oct. 29, in Anticipation of Hurricane Sandy
---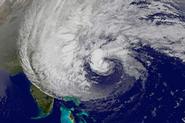 Hamilton College will close today (Oct. 29) at 5 p.m. in anticipation of the arrival of Hurricane Sandy. Due to the high wind advisory, and to minimize pedestrian travel around campus, all activities after 5 p.m. are canceled and facilities will be closed. Commons and McEwen Dining Halls will be open for student dining. Normal operations will resume on Tuesday. [Update 5 a.m. 10/30/12 -- Hamilton has confirmed that it will resume normal operations on Tuesday]

If additional changes become necessary, notices to the campus will be issued via email and, if we lose power, via Hamilton's emergency phone communications system. Please take care over the next 24 hours when traveling around and to and from campus.

* The College's generators, which are in most residence halls*, are functional for emergency systems in the event of power outages;
* Hamilton food service provider Bon Appetit has reviewed its contingency plans and is prepared with sufficient food and supplies for several days; and
* The Physical Plant staff is taking appropriate precautions, including clearing the campus of excess leaves and debris.

The 15 students on the Hamilton in NYC program were evacuated on Sunday, Oct. 28, due to the mayor's mandatory order. We also are monitoring the situation in Washington, D.C. Hamilton's D.C. program students have been instructed to follow local emergency warnings, which at this point do not include evacuation.